If you're the type of traveler who relishes the peace and quiet of a secluded white sand beach, then San Vicente in Palawan should be at the top of your bucket list.
San Vicente is a first-class municipality currently being touted as one of the leading travel destinations in the Philippines.
It prides itself on its various natural attractions, especially the 14.7-kilometer stretch of Long Beach.
A big bonus: It still is uncrowded.
To get you packing for your next trip, PEP.ph (Philippine Entertainment Portal) shows you seven ways on how you can seize your stay in Palawan's secret paradise. So, start saving up for it.
WHAT TO DO IN SAN VICENTE PALAWAN
CHECK IN AT PORT BARTON OR BARANGAY NEW AGUTAYA
Port Barton is a small and fishing village located on the north-west coast of Palawan.
It is three hours drive away from Puerto Princesa, Sabang, and El Nido—the city's popular municipalities—and has been a go-to spot for backpackers seeking a more laid-back adventure.
Overnight accommodations are cheap because the lodging houses are remodeled cottages owned by the locals.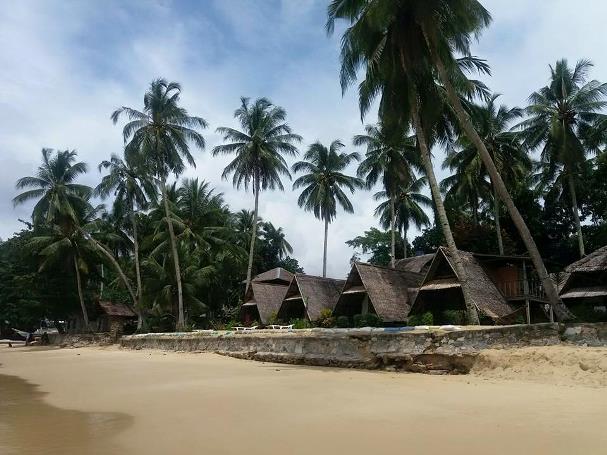 If you want an upscale lodging, head to Barangay New Agutaya, a one-hour private boat ride from Port Barton.
The village has several boutique hotels fronting the Long Beach, such as Club Agutaya.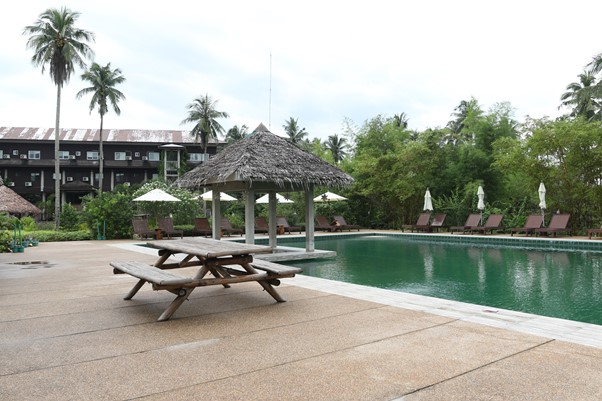 BUDGET
An overnight stay in Port Baton costs PHP500 to PHP900 in nipa huts, PHP650 to PHP1,500 in inns, and PHP1,500 to PHP3,100 in beachfront cottages and suites.
Getting to Barangay New Agutaya from Port Barton via private boat starts at PHP3,000.
Hotel accommodations in Barangay New Agutaya, on the other hand, range from PHP6,000 to PHP14,000 per night.
GO FOR A STROLL ALONG THE BEACH
Long Beach, as the name says it, is the longest white sand beach in the Philippines with its length thrice of Boracay's four-kilometer coastline.
Walking through a certain distance is a refreshing exercise, but if you want to travel the entire length of the beach, it's best to hire a habal-habal (skylab motorcycle) that will tour you around the place.
Renting your own motorcycle is also a good option.
BUDGET
An article on news.abs-cbn.com written by Kara Santos states that habal-habal rides "range from PHP20 for short rides to PHP300 for half-day rides."
Renting your own motorcycle, on the other hand, costs between PHP500 and PHP800 for the whole day.
GET A SKYLINE VIEW OF LONG BEACH AT BATO NI NINGNING
Bato Ni Ningning is famed for being the shooting spot of the ABS-CBN teleserye Ningning that aired on 2015.
According to Chinee Palatino's article published on abs-cbn.com last March 2, 2017, this tourist destination was merely a huge rock on top of a hill until it played a big role in the prime-time series.
"So since then, naging popular na siya 'tapos tinawag namin siyang Bato ni Ningning," Lucy Panagsagan of San Vicente Municipal Tourism Office told Chinee.
Aside from that, the area is famous for its breathtaking skyline view of Long Beach, Mount Capuas, and Imuruan Island.
When you're there, don't forget to take a photo for your Instagram feed.
BUDGET
Getting to Bato Ni Ningning is also through a habal-habal ride that will take you back and forth your pick-up point for PHP200-PHP500.
ISLAND HOP AND SNORKEL IN PARADISE ISLAND, DAPAIC COVE, AND EXOTIC ISLAND
After exploring the Long Beach and its nearby attractions, hop on a boat ride to other pristine beaches within San Vicente.
Paradise island, Dapaic Cove, and Exotic Island are among the top-visited spots among the municipality's 22-island radius.
Its white sand and crystal clear waters are perfect for swimming, sunbathing, and snorkeling.
BUDGET
To get to these islands and do the recreational activities, you can either join a group tour or rent a private pump boat.
The group tour consists of a whole day boat ride to four to five islands priced at PHP1,200 per person.
You can also rent a private pump boat that will sail to one of your preferred islands for PHP2,500-PHP3,000.
SWIM WITH TURTLES AT INALADELAN RESORT
Dive deeper and swim with the turtles in Inaledalan Island Resort in Port Barton.
Aside from being a budget-friendly campsite, Inaledalan has been home to pawikans, huge sea turtles that swim just a few meters from the shore.
These leatherbacks swim in the bay all year round and lay eggs on the sand from October to March. Their babies start to hatch from their eggs by January.
If you want to capture an Instagram-worthy encounter with these adorable, easygoing mammals, be sure to set your trip during those months.
BUDGET
Snorkeling is included in the resort's packages for overnight camping and day visit.
Overnight camping costs PHP2,500 per person for a minimum of two persons. It is inclusive of a two-day, one-night stay inside a camping tent provided by the resort.
It also provides breakfast and dinner meals alongside recreational activities.
The one-day package costs PHP1,500 for a minimum of two persons. It includes lunch, roundtrip boat transfers, and activities like snorkeling.
KAYAK THROUGH INANDENG RIVER AND TUGDUAN MANGROVE
Experience San Vicente's waters at a different level through a kayak adventure in Inandeng River and Tugduan Mangrove.
Better paddle fast and hold tight to your seat because the Inandeng River stretches as far 2.5 kilometers and the Tugdunan Mangrove at 451 hectares.
BUDGET
You can rent a canoe from Port Barton going to your desired destinations for as low as PHP75 per hour.
TAKE A DIP AT NIKKO FALLS
Nikko Falls is the municipality's highest waterfalls towering at 20-23 meters high.
Getting to it requires a one-and-half-hour hike from Sitio Bunuangin, Port Poblacion.
And with its refreshing sight and surroundings, Nikko Falls is worth the sweat—and thrill—for most backpackers.
BUDGET
You can get to the starting point of the hiking trail through a motorbike ride starting at PHP200.
HOW TO GET TO SAN VICENTE PALAWAN
San Vicente, Palawan is accessible via air travel from Manila Domestic Airport directly to San Vicente Airport.
SkyJet Airlines offers the fastest flight with a 50-minute travel time to or from the area.
Getting to Long Beach or Port Barton is easy with tricycle rides starting at PHP60, depending on the location of your lodging house.