Aubrey Miles and Troy Montero had us fooled!
The couple updated their respective Instagram feeds with a video of them riding a train through Swizterland.
Clad in a winter coat, Aubrey was glad to experience Switzerland "for the first time."
Troy added in his caption that the flight going to the European country was "worth the risk."
But, not to worry, Aubrey and Troy are actually just here in Metro Manila, in the safety of their home.
In the video, they are seen standing in front of their flat-screen TV and daydreaming of the Swiss Alps.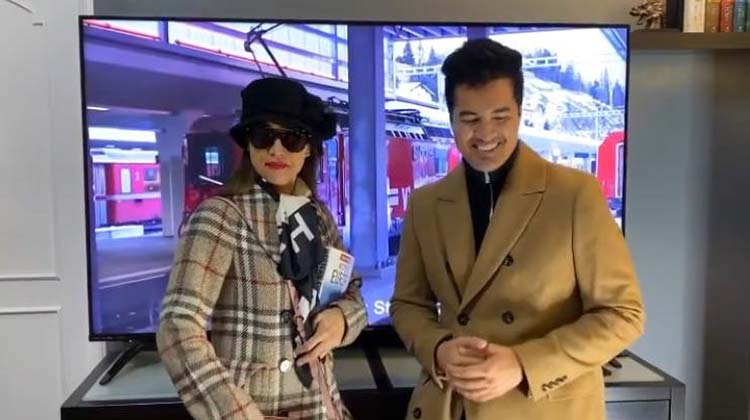 Before the community quarantine took effect on March 15, Aubrey, Troy, and the family managed to stay at The Farm at San Benito in Batangas for Aubrey's advance birthday celebration.
The couple brought their kids Hunter and Rocket.
They also tried out the various immune-boosting treatments the spa had to offer.
Aubrey turned 40 on March 16.
What's wrong with dreaming of the Swiss Alps? Nothing!