At the onset of summer, patriarch Vic Sotto and his clan hied off to Palawan for an ultimate beach bonding.
On Instagram, Vic's wife Pauleen Luna shared many photos and videos of their "awesome family vacation," some showing Bossing swimming and snorkeling with his kids and grandkids.
Pauleen exclaimed in one post, "This place is absolutely beautiful but the presence of our family makes this trip the best ever! Thank you Lord for our family..."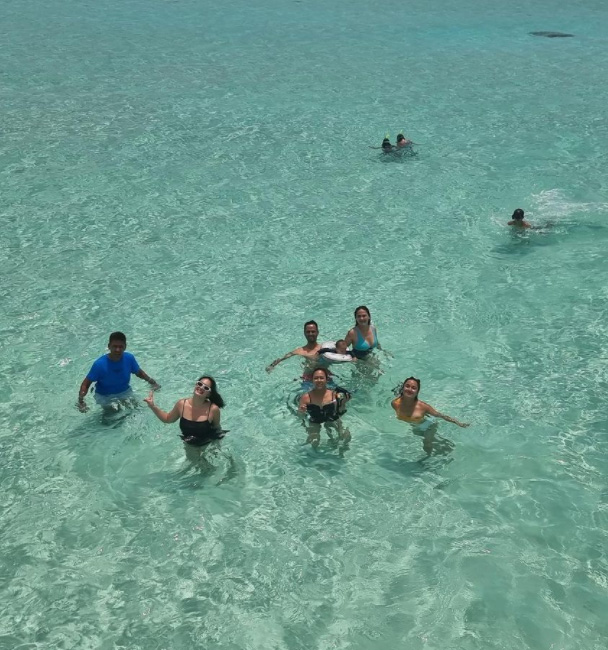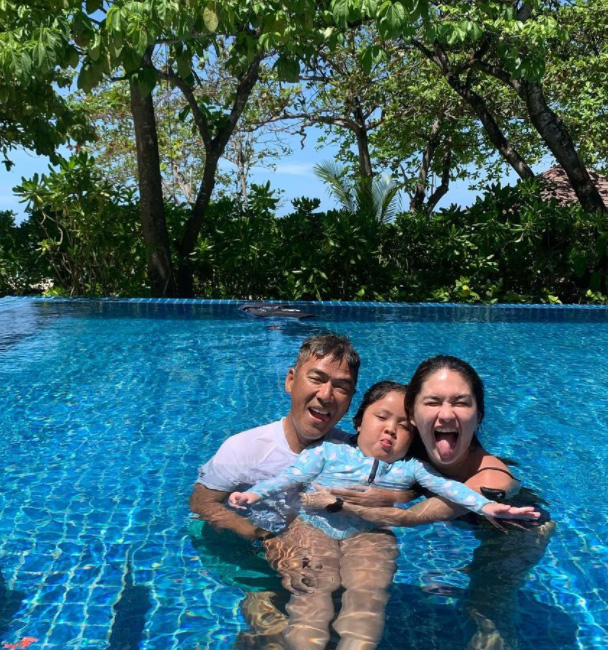 There was even a short clip of Vic dancing!
Vic's eldest son Oyo Sotto had one word, "Saya!!!"
Oyo's wife Kristine Hermosa commented, "Bakit naiiyak ako?"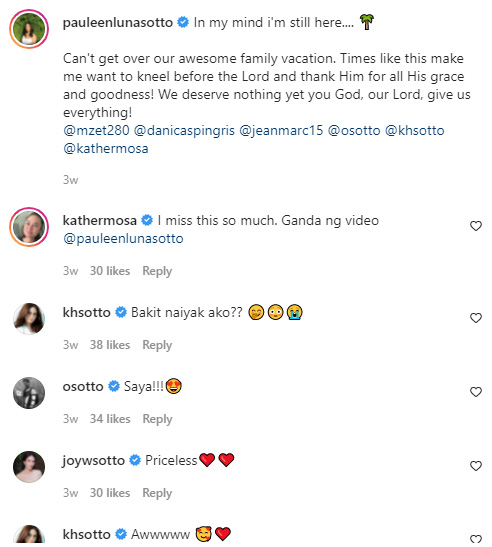 Here's the 67-year-old star in a winning jump shot.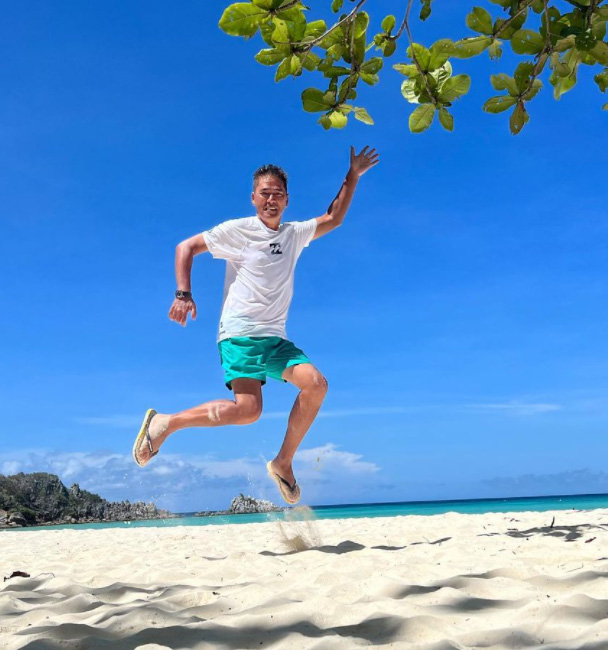 And here he is at it again with his son Oyo, 38, and son-in-law Marc Pingris, 40.
Not bad, Bossing!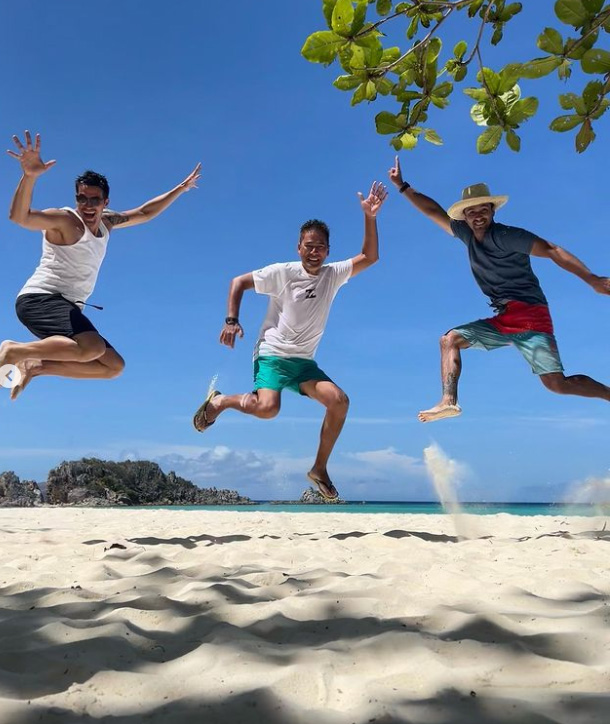 And what's a trip without pictorials?
Pauleen captured this moment with Vic's eldest Danica Sotto and Oyo's wife Kristine Hermosa together with her sister Kat.
The actress-host's caption: "Today's episode of Kristine and friends..."
Danica wrote a short but sweet comment: "Love you all so much @pauleenlunasotto @khsotto @kathermosa through thick and thin!"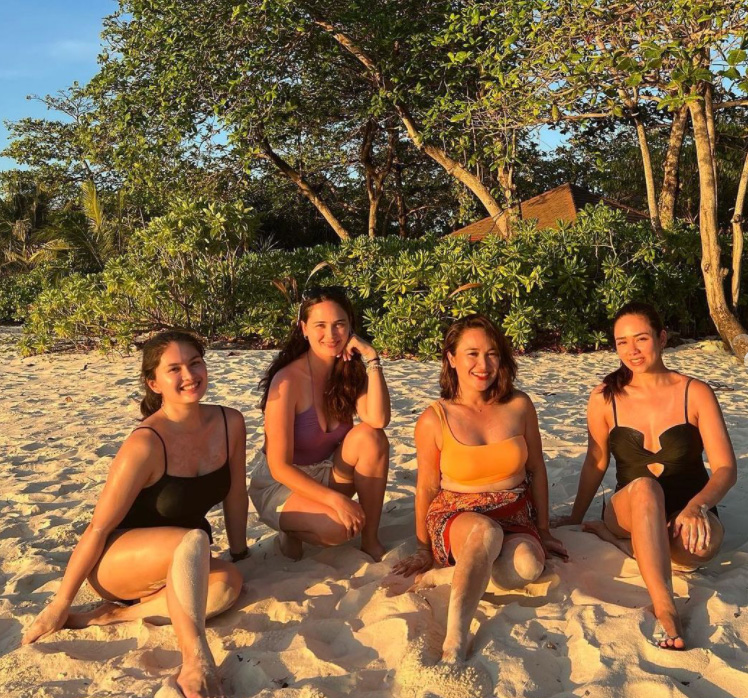 Meanwhile, this was taken "from the garden of Eden," according to Danica.
Pauleen's message for this post was timely for Women's Month last March.
She wrote, "Surround yourself with women who support other women."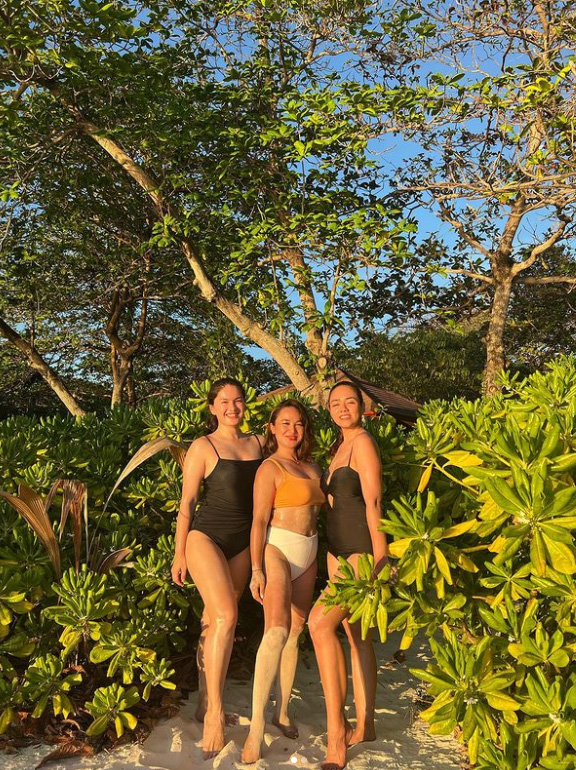 There was also a photo of sisters-in-law Danica and Kristine twinning in summer dresses.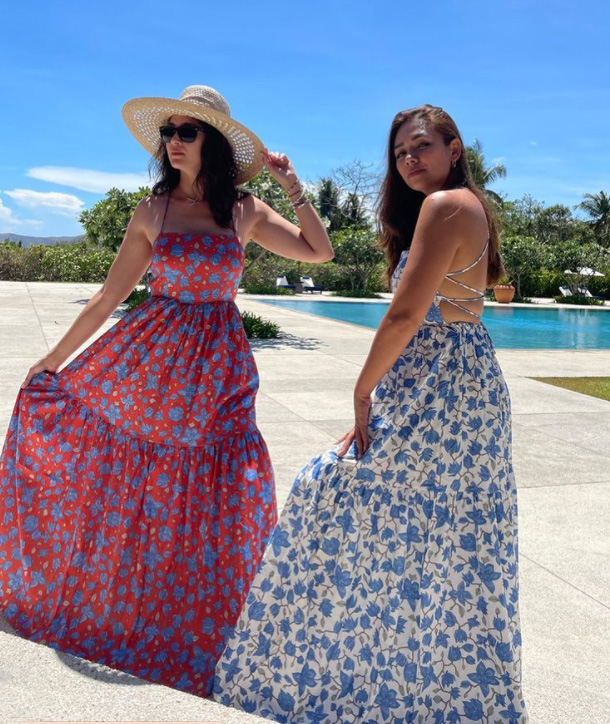 Danica was grateful for the "time" to create "beautiful memories together that we'll remember for the rest of our lives."
The fambam definitely had a "fun-filled" four days on the island.
Oyo was grateful for the "gift of family."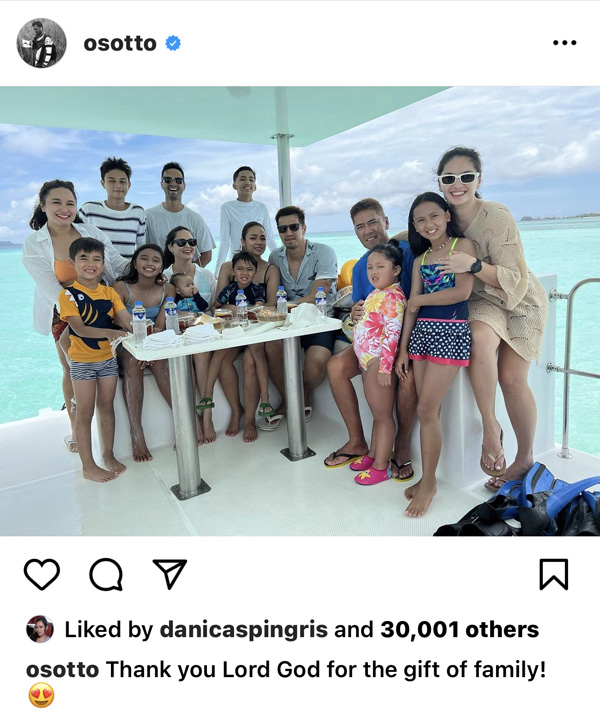 After the trip, Pauleen posted another family picture, and wrote, "What a blessing you all are to me! No echos, plain and simple, all love."
Here's the full caption: "Back home. I feel like major sepanx is about to happen...so much memories were made on this trip, up until the plane ride going back...i thank our Lord for blessing us with this opportunity and most of all for blessing me with this family! What a blessing you all are to me! No echos, plain and simple, all love."

"Looking forward to our next one!
@danicaspingris @jeanmarc15 @osotto @khsotto @kathermosa @mzet280"
Two of Vic's kids were not able to join the trip. Paulina and Vico. The latter is busy campaigning for his mayoralty bid in Pasig City.