Literally, love was in the air at the opening day of the 3rd International Balloon Festival.
This three-day event which will run until April 17, opened earlier this morning, April 14, at the Pradera Verde, Prado Siongco, Lubao, Pampanga.
Guess who we spotted? Sarah Geronimo at Matteo Guidicelli!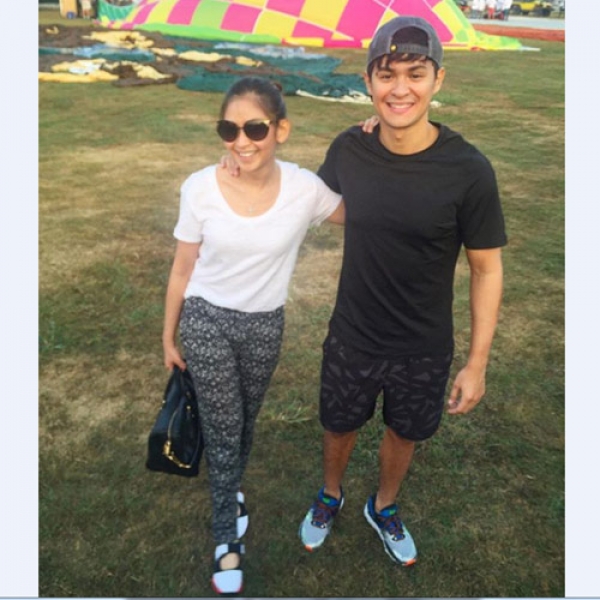 The two arrived at the open grounds at around 5 a.m., which was 30 minutes before the opening program and the morning-balloon flight.
According to HotAirBalloons.Co.UK, it's best to fly during the first few hours after dawn because the wind is usually light.
Back to Sarah and Matteo, since Lubao was just two hours away from Manila, the lovebirds most likely hit the road as early as 3 a.m.
PEP.ph (Philippine Entertainment Portal) learned that it was her stylist Bang Pineda, a Pampangueño, who invited Sarah to the "biggest hot air balloon festival in Southeast Asia."
The Popstar Princess wanted to experience it so she said yes.
Sarah came with her boyfriend Matteo, favorite make-up artist Lala Flores, friend Noemi, and a bodyguard.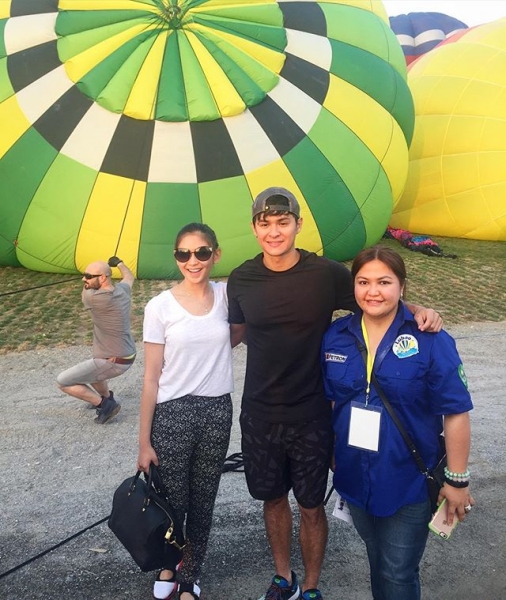 AshMatt with Mayor Mylyn Pineda-Cayabyab

The couple flew aboard the green and yellow balloon (it was called "Spirit") behind them, and were accompanied by Malaysian pilot/ balloonist Sobri Saad.
One more photo capturing Sarah and Matteo's sweetness: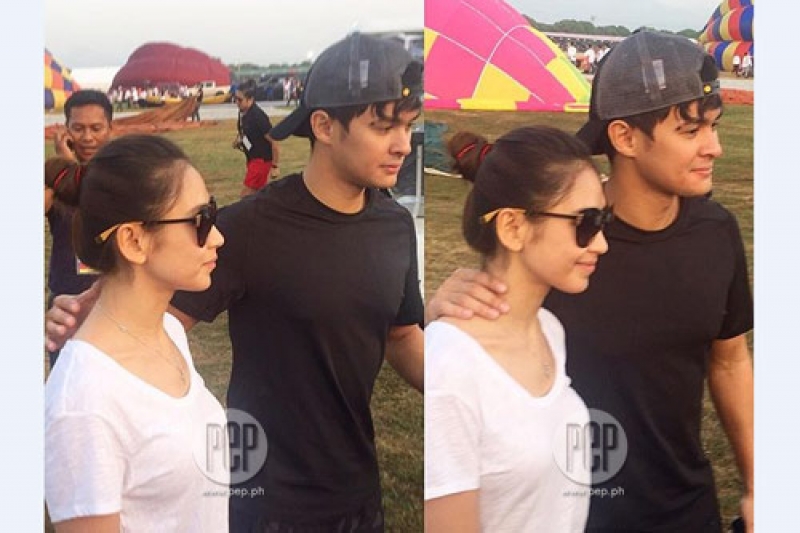 It was not the first time Sarah and Matteo were sighted sans the former's parents, Divine and Delfin Geronimo.
On March 23, they attended a friend's wedding in Quezon City.
On March 26, she flew to Cebu, where Matteo celebrated his 26th birthday.
Like the hot air balloon, is Sarah now free and independent?
Come afternoon, the event held an aerial exhibition show, a cultural presentation, kite show, animal show, magic show, night glow, concert, and fireworks display.
But we weren't sure whether AshMatt left right after their balloon ride or not.
One thing we're certain: the kilig meter when we saw them aboard the hot air balloon was soaring high up in the sky.