For the first time, Miss Universe 2015 second runner-up and Miss U.S.A. 2015 Olivia Jordan visited the Philippines to attend the Binibining Pilipinas 2016 coronation night, which was held on April 17, 2016, at the Smart Araneta Coliseum.
Olivia was personally invited by her BFF Miss Universe Pia Wurtzbach.
She arrived at the Ninoy Aquino International Airport on April 16, at around 9:45 a.m.
From airport, Olivia immediately proceeded to Novotel Manila Araneta Center where she was warmly welcomed by the hotel's general manager Bernd Schneider, the 40 candidates of the Binibining Pilipinas 2016, and her "new best friend" Rex, a K9 dog.
On Instagram, she wrote, "Been in Manila for one hour and already have a new best friend.
"The hospitality of the Philippines is even more amazing than I could have ever expected. Can't wait to meet more of you!!! Xo #MissUSA #philippines #binibiningpilipinas #styledbymb."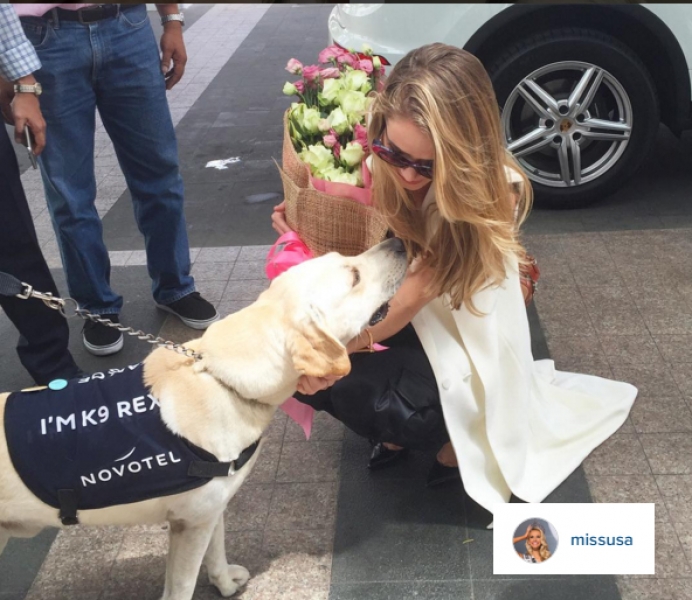 The American beauty described the Philippines "a tropical paradise."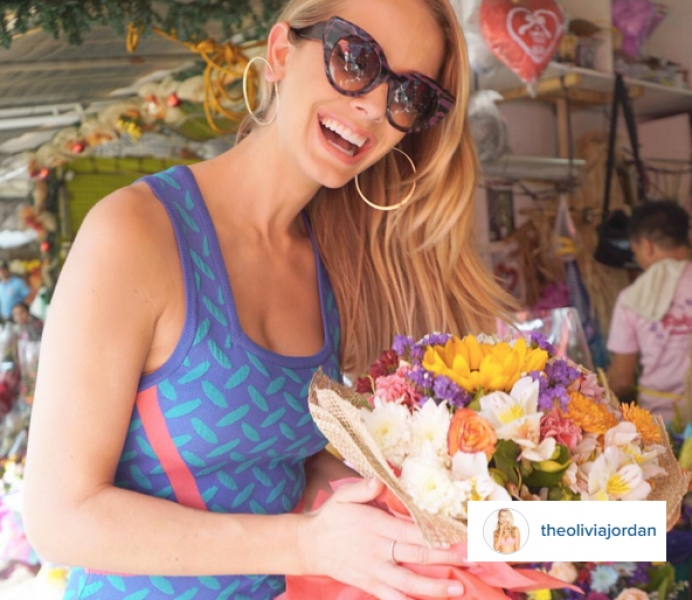 To keep her fresh from the country's warm weather, she sipped buko juice.
"It is really HOT in Manila and I'm not just talking about the upcoming #bbpilipinas2016 competition.
"Gotta stay hydrated & what better way than with fresh coconut water! #yummy #happydance #explore #manila #philippines #MissUSA"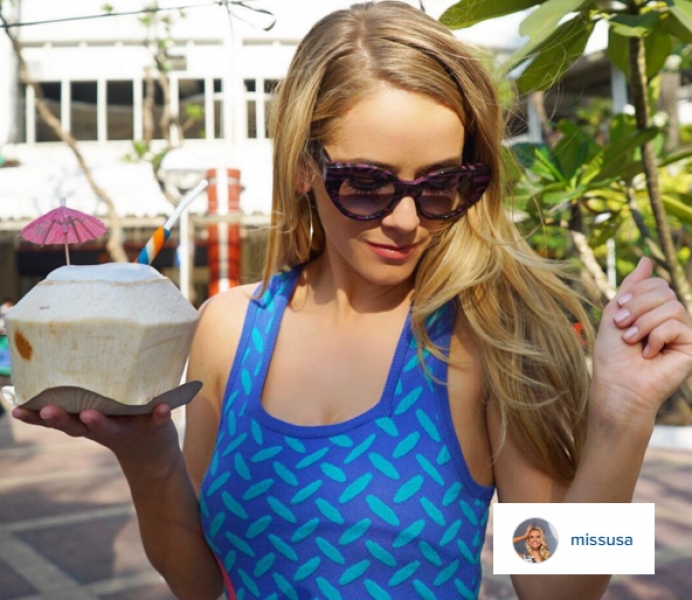 Olivia stayed in the country for only three days.
Her last stop before going back to the United States was Tagaytay—a popular summer tourist destination because of its cool climate, and it offers a breathtaking view of Taal Lake and Volcano.
She wrote, "Be filled with wonder. Be touched by peace.
"Loved exploring this beautiful country today.
"I'm so grateful for this unbelievable opportunity. Sending [love] to all the incredible fans that have welcomed me this week! #philippines #adventure #volcano #idontwanttoleavetomorrow"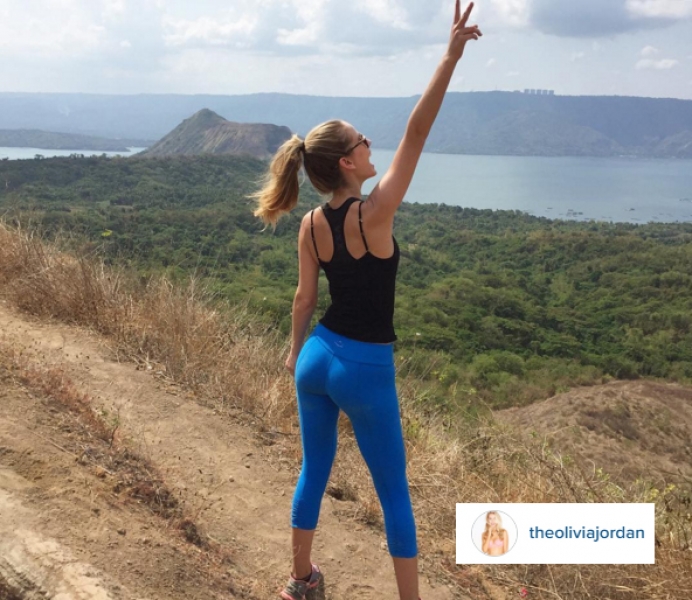 On April 19, before leaving Manila, Olivia took to Instagram to express her gratitude to all her Filipino fans.
"My bags are packed but that doesn't mean I'm ready to leave.
"Hope to be back soon to the #Philippines
"Thank you for all of your incredible support!!! Xo #ilovethephilippines #thankyou #bbpilipinas2016"