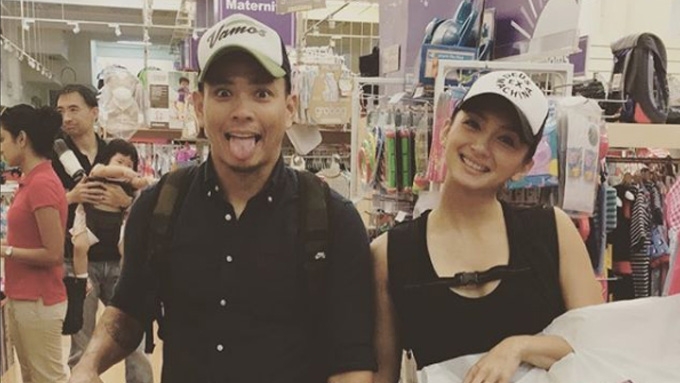 ---
Adventure-seeking couple Drew Arellano and Iya Villania have been traveling to different places around the world.
With Baby A on the way, they called their latest trip to Hong Kong "babymoon," which is essentially shopping for their "little man."
The Kapuso mommy-to-be also showed some "goodies" for Baby A: a bundle of onesies, 12 sets for his first year; little socks from Paolo Valenciano; and musical mobile.
Iya wrote, "After this HK trip, now I've got so much more to add to my collection in prep for the little man!"
TRAVELING TRIO. Iya couldn't help but also feel a bit nostalgic.
She wrote, "Going to miss traveling with this guy though and having him all to myself!
"The next time we travel, we'll either be having a fun yet challenging time with the little bugoy or we'll be worrying sick about the little man being left at home without his crazy parentals!"
But even if they do have the option of having Baby A stay with his grandparents, Iya would rather have her little man tag along with their adventures.