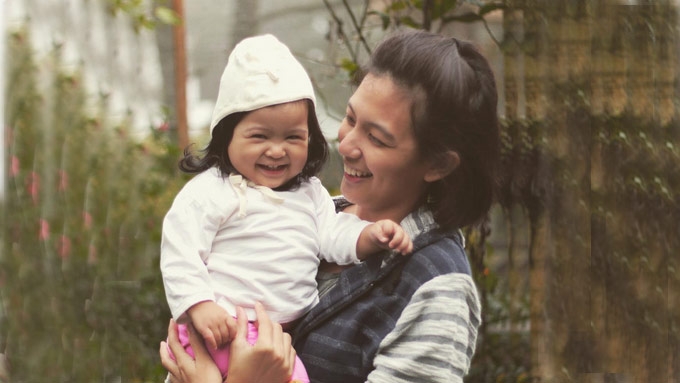 IMAGE @dearcatlady on Instagram
---
Baby Mori's recent adventures happened in Baguio City.
According to her dad Alwyn Uytingco, it was her daughter's first time to visit the summer capital of the Philippines.
On top of the family's itinerary was the Ben Cab Museum, located at Km. 6 Asin Road, Tadiangan, Tuba, Benguet.
One of the finest museums in the country, it houses the collection of Philippine National Artist Benedicto Cabrera (aka Ben Cab), his paintings, and the works of Filipino masters and contemporary artists.
It's a place were art meets nature.
Here's Daddy Alwyn's selfie with one of the paintings as his backdrop.
His caption read: "Makulay ang buhay."
Alwyn's caption for this photo: "Ang buhay ay parang art, di ko gets."
The family's beautiful portrait...
See how their OOTDs blended so well with their surroundings.
Baby Mori enjoying her stroll with mommy Jennica Garcia
Breakfast at Cafe By The Ruins