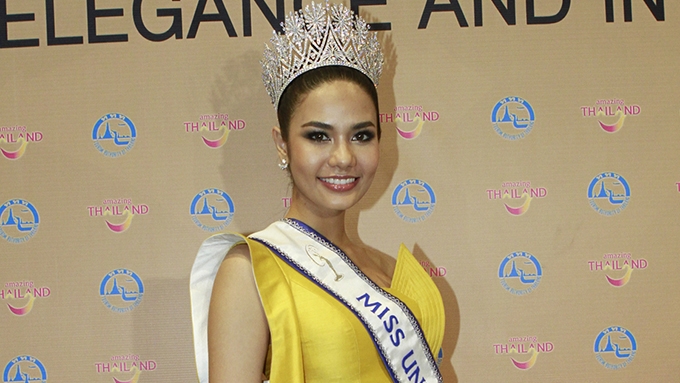 ---
If you're looking for a place to visit for your next vacation, Chalita Suansane highly recommended Thailand.
The 22-year-old Thai beauty queen returned to Manila on February 11, as her country's tourism ambassador.
She graced the 24th Philippine Travel Agencies Association (PTAA) Travel Expo held at the SMX Convention Center, Pasay City.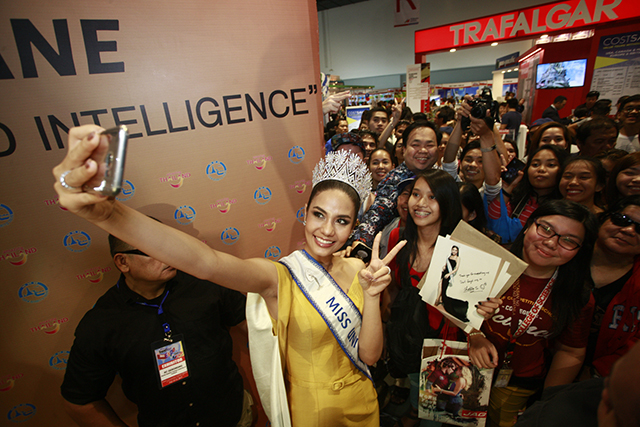 ADVERTISEMENT - CONTINUE READING BELOW
In an interview with PEP.ph (Philippine Entertainment Portal) and Manilla Bulletin, she said, "Thailand is a nation that offer many things for tourists from all over the world.
"Of course, we are one of the nations that has a long history that's why we are rich in culture.
"Tourist attractions in Thailand are recognized as one of the best destinations.
"For example, in the southern part of Thailand, we have a lot of beaches and in the northern part, we have our mountainous area. We offer a variety of attractions, that's why Thailand is the one of the best destinations for tourist.
"And of course, right now, Thailand is being recognized as a shopping paradise."
Chalita also talked about the Thai's hospitality.
"Most important thing is the Thai people...we are very friendly towards tourists."
When ask to recommend must-visit places, she named three.
1. The Grand Palace
Built in 1782, it has served as the official residence of Thai royalty for more than 150 years.
ADVERTISEMENT - CONTINUE READING BELOW
The palace complex is located at the heart of Bangkok City near Chao Phraya River.
Inside the complex is the Wat Phra Kaew or the Temple of the Emerald Buddha, which houses Thailand's most important national treasure, the Emerald Buddha.
Currently, the entrance fee costs 500 Baht or PHP 720.
Chalita explained, "For me I would like to suggest the main destination, of course, Bangkok, especially the Royal Palace and the Temple of the Emerald Buddha, which is the most significant monument in Thailand."
She continued, "As you know, Thailand is primarily Buddhist so we recommend you to visit these temples as a must-see destination in Thailand."
Wat Pho or the Temple of the Reclining Buddha charges a separate entrance fee of 100 Baht or PHP 142.
2. Chinatown at Yaowarat Road
If you're after food, Chalita suggested Chinatown on Yaowarat Road.
"We have a huge range of food choices from the tasty street food to luxurious and delicious cuisines. Thai food is really perfect, I'd like to invite you to try Thai food."
ADVERTISEMENT - CONTINUE READING BELOW
Chalita added, "We are a nation that has mixed culture, with China, with India, with Thai. So right now, street food in Bangkok's Chinatown is popular and selected by food magazines in the world.
"I'd like to invite you to try Chinese food in Thai style at Yaowarat."
3. Phuket Island
Lastly, spend a few days in Phuket.
She said, "We call it the Pearl of Andaman Sea. This island can be compared to the beach of Filipinos like Boracay."
Last January, as part of the Miss Universe 2016's pre-pageant activities, Chalita had the chance to explore the streets of Manila and Vigan City, and visit the country's famous beaches in Cebu and Siargao.