Kim Chiu's latest project Ghost Bride brought her to Nepal, where eight of the world's ten highest peaks, including the tallest Mount Everest, are found.
Every free time she had was spent on exploring the streets of Kathmandu, the country's capital and its largest city...
...and having a "food trip."
The actress enjoyed momo, the Nepali version of Asian dumplings, and a cone of ice cream.
On Instagram, she described the dishes she tried as "masarap."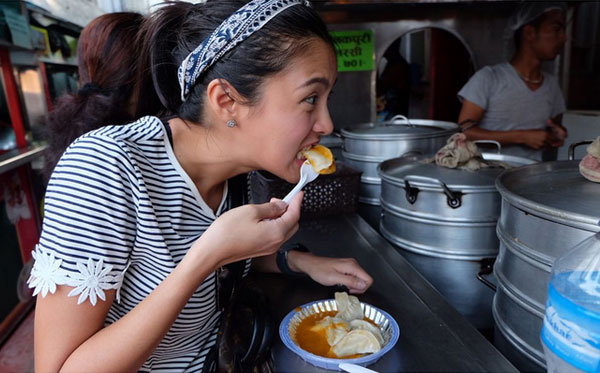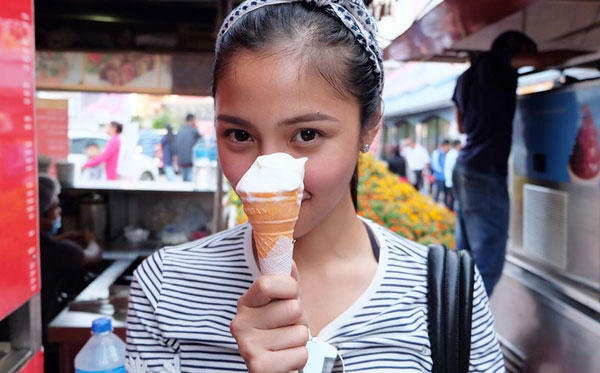 Kim also had the chance to meet some monks.
The Buddhist monasteries have become part of Nepali tourism. There are hundreds of them, and some offer "retreat courses."
Kim posing with "hand inked and hand printed" prayer flags that are usually hang along mountain paths.
Among the places she got to visit were Phewa Lake, where she rented a doonga or boat...
...Pokhara, which, according to WelcomeNepal.com, is the "number 1 adventure and leisure city," and is the gateway to Annapurna Circuit, a popular trail in the Himalayas.
She also dropped by the World Peace Pagoda, which is situated at an altitude of almost 1,000 meters.
One thing that took her breath away was the view of sunrise and Himalaya from Sarangkot, Pokhara.
But the highlights of her trip: Paragliding in Pokhara...
...Ultralight flying...
...Trying out the 1.8-kilometer zip line, which is said to be "the tallest, longest, steepest, and fastest" in the whole world...
...and doing the 230-feet bungee jump.
After her four adventures, Kim called herself an "adrenaline junkie."
The Kapamilya star's fans also lauded her for being so "brave" and very pretty even without makeup.
By the way, if you want to to experience "#KIMadvenCHIUre," prepare about $350 or PHP18,000. Note that the cost depends on the number of minutes.