Kita Kita, an indie romantic comedy directed by Sigrid Andrea Bernardo, premiered in theaters on July 19, and is now a big hit.
It is applauded for its fresh take on the love story, great chemistry between the leads (Empoy Marquez and Alessandra de Rossi), and a setting that's anything but incidental.
If you've seen the film, you'll probably recognize the following picturesque film locations all over the beautiful island of Hokkaido.
Book a flight now and relive your favorite Kita Kita scenes.
Odori Park and Sapporo TV Tower (Chuo-ku, Sapporo)
Odori Park lies at the center of Sapporo, separating the city into north and south.
It's over a kilometer stretch of green space where people often have a picnic, relax, and just have some fun.
The 150-meter-tall Sapporo TV Tower, which has an observation deck for viewing nearby areas, stands at the eastern end of the park.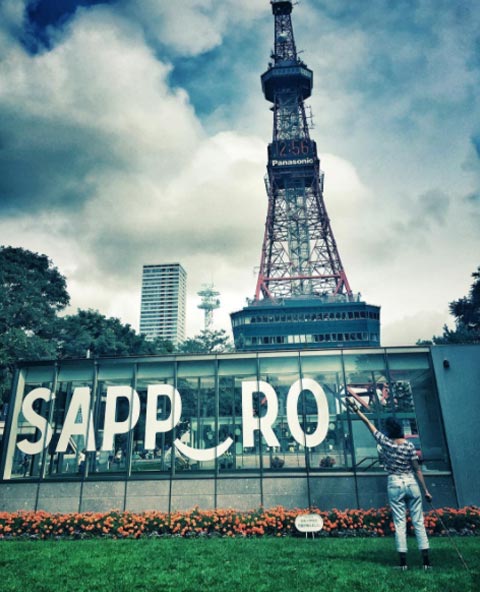 Susukino (Chuo-ku, Sapporo)
Sapporo's red-light district is packed with many restaurants, bars, and hotels.
Don't forget to try a glass (or four) of sake, Japan's version of rice wine.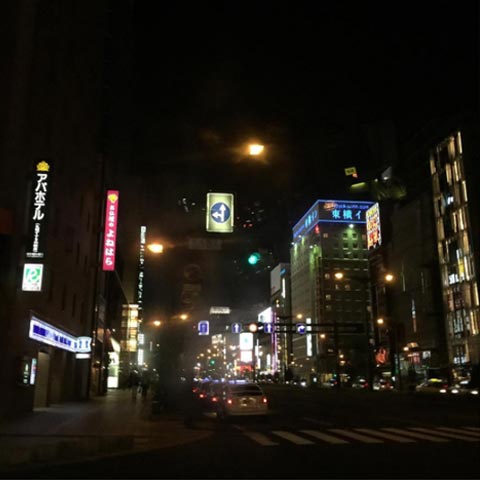 Sapporo Clock Tower (Chuo-ku, Sapporo)
Also called Tokeidai, the Sapporo Clock Tower was constructed in 1878 initially as a drill hall of the Sapporo Agricultural College.
The clock that's still on display today was purchased from Boston in 1881.
It now serves as a museum that displays the city's history and a ceremony hall.
In Kita Kita, the Clock Tower reminds us how important living in the present is.
Historic Village of Hokkaido (Nopporo Forest Park, Sapporo)
This open-air museum features 60 buildings that were typical in Hokkaido from the Meiji and Taisho Periods (1868 to 1926).
It was typical to see carriages driven around with a horse, much like the calesa in the Philippines.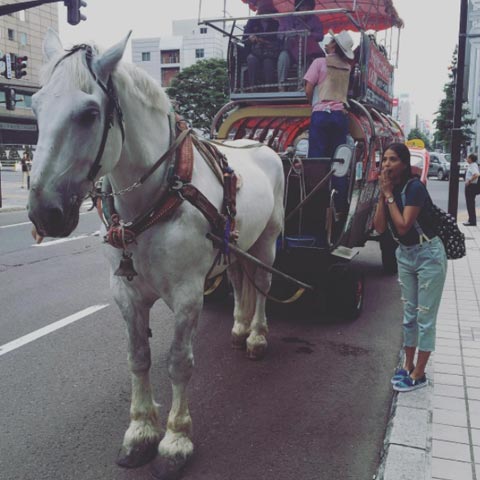 Otaru Music Box Museum (Sumiyoshi-cho, Otaru)
Sakaimachi Street, a merchant street in central Otaru, houses the Otaru Music Box Museum—a large shop built in 1912 that sells a wide variety of music boxes.
You'd need to walk from the city's canal area to reach it, but as Tonyo said, "Kailangan mo munang paghirapan."
Biei (Kamikawa)
Biei is a small town in Kamikawa, Hokkaido that features plains and hills covered with flower fields.
One of its highlights is Shikisai Hill, a spacious flower park that has rows upon rows of plants in every color—from yellow sunflowers and orange marigolds to lavenders.
Otaru Canal (Otaru)
The Otaru Canal was the port city's main mode of transportation in the first half of the 20th Century. Most warehouses in the area have been transformed into museums, shops, and restaurants to preserve its history.
Moerenuma Park (Higashi-ku, Sapporo)
Opened in 2005, the vast Moerenuma Park features a hybrid of modern architecture and green spaces.
There are fountains and hills, a Glass Pyramid, an artificial bathing area, and a whole lot of grass.
Mount Asahi (Higashikawa)
Hokkaido's highest mountain is best explored through the Daisetsuzan National Park, which consists of various accommodations and a small hot-spring resort called Asahidake Onsen.
There's also a Japanese public bath in the area where you can bathe your feet, which is also called ashiyu.
For the more active option, beginner hikers can follow the mountain range's surrounding trail made easy through a paved path and ropes as guides.
Mount Moiwa (Sapporo)
Mount Moiwa is a popular sightseeing spot that features a spectacular view of the city of Sapporo, especially at night.
The observation deck features the Fortune Bell where couples are supposed to ring a bell together, and the Love Padlock where you're supposed to put a padlock with your name together with your significant other's to ensure the strength of your relationship.
Sapporo Beer Museum (Higashi-ku, Sapporo)
Beer has been brewed in Sapporo since 1877, making Hokkaido the birthplace of this drink in Japan.
The Sapporo Beer Museum, which opened in 1987, features an old brewery from the Meiji Period and artifacts that introduce the history and process of beer-making in the country.
Of course, right beside it is the Sapporo Beer Garden where you can enjoy drink-all-you-can-beer.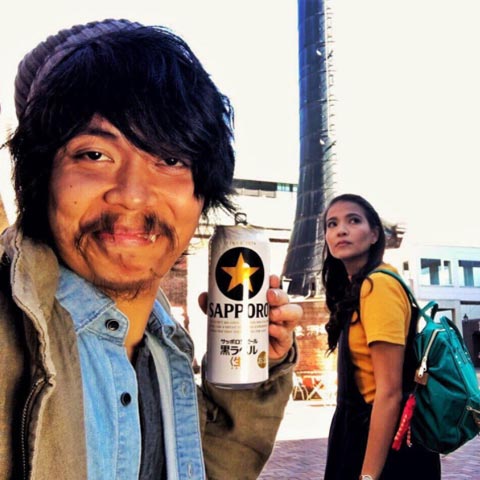 Sapporo Fushimi Inari Jinjya (Chuo-ku, Sapporo)
Sapporo Fushimi Inari Jinjya, a Shinto Shrine, is similar to the Fushimi Inari Taisha found in Kyoto, Japan. It was built during the Meiji Era in 1898. Now, it's still a place to worship the gods, ring the bells, and toss a coin to make a wish.
This story originally appeared on SPOT.PH.