A vacation with Ellen Adarna is always a story to be told.
Whether it's a trip overseas or a getaway to our local beaches, Ellen never hesitates to show us her version of a good time.
Here are some of the things to expect when you end up spending a vacation with the internet celebrity-turned-television actress.
Body lovin'
One of the signs that Ellen is on vacation mode is when she begins to flood our feeds with her sizzling bikini posts.
It's no question that the beach is her happy place, and her followers always get a kick out of ogling her bikini-worthy bod.
One time Ellen had a pictorial with photographer Mark Nicdao, the former FHM Philippines cover girl made jaws drop when the she decided to let loose and go skinny dipping on the beach.
Dance, dance, dance
Ellen loves to unwind with good music and good booze.
This gets her into the groove.
In every trip, expect a video of Ellen dancing her stress away.
Sometimes, she may do some somersaults and tumbling with her constant partner-in-crime Doreen Ting.
International celebrity sightings
Last August, Ellen and Doreen flew to Bali, Indonesia.
The 29-year-old actress described this trip as a "reflection of sorts" since she will be turning 30 on April 2, 2018.
Her vacation proved to be more than fruitful as she managed to cross paths with two international stars.
First, Ellen met American rapper Big Sean at the Potato Head Beach Club.
Later in the evening, she rubbed elbows with K-Pop superstar, BIG BANG's Seungri.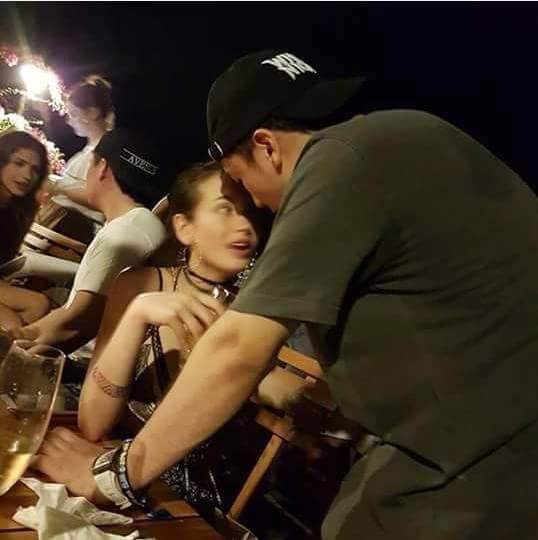 Crazy endings
Vacations with Ellen are bound to be unforgettable experiences from start to finish, although once in a while, she ends up encountering some unexpected mishaps.
In 2015, the Kapamilya actress returned to Manila with a broken leg after her skiing trip in Japan.
It was the second time she arrived home in a wheelchair.
Of course, that didn't stop her from diving into another crazy adventure the next time she got the chance.
For the finale of the TV Network travel program Lakbai, Ellen got to tick off skydiving from her bucket list.