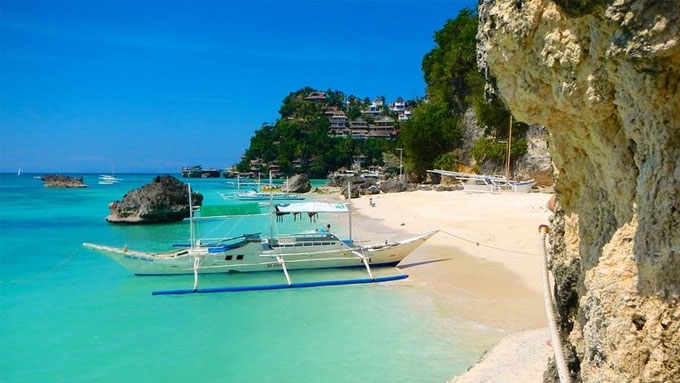 IMAGE Expedia.com
---
Taking a break from producing tear-jerking and heart-warming wedding videos, celebrity-favorite wedding videographer Jason Magbanua shifted his creative gears to spark conversation about a more pressing matter: the six-month Boracay shutdown.
Lots of people formed different opinions on the government's proposal to shut down Boracay.
Some believed that a total shutdown was necessary to finally fix the problems that have plagued the country's leading tourist destination, problems that have arisen from years of overcrowding and rampant development.
Others decried the lack of planning on the part of the national government, arguing for a more considered approach that will not kill the tourism industry on the island.
While there had been quiet protests in Boracay since the government's announcement, what's been missing were the voices from the people who knew Boracay better than anybody else—the island locals.
The Boracay locals had a bigger stake in keeping the island alive than anybody else, and their opinion on the matter should be the most resounding ones.
Enter this video shot by Jason Magbanua.
The eight-and-a-half-minute video reminded us that "Boracay is also its people," and featured interviews with a range of Boracay residents and business owners, who all make their points about the impending closure:
"The decision to do this was spurred early February when the news of the closure first broke out," Jason said.
"I read on an acquaintance's Facebook wall, 'Close it. Just close the damn island.'
"I felt unnerved by the post's callousness and ignorance.
"I've made many friends who live in Boracay over the years and I felt that they had the weakest voice in this conversation.
"The loudest ones have LaBoracay as their only point of connection to the island."
Working with Pia Miraflores, a Boracay Foundation volunteer who helped him round up the interviewees, Magbanua shot and edited the video to help amplify the voices from the island.
ADVERTISEMENT - CONTINUE READING BELOW
"Spending time there recently, the general feeling is that of dread," Magbanua continued. "Dread of the closure, dread of uncertainty.
"Nobody knows what's going to happen because nobody's telling them!"
What's a better solution than total closure?
"I'm with [the locals'] suggestions," Magbanua answered. "Close down the violators, rehab the island in phases, and enforce the laws in place."
This story originally appeared on ESQUIREMAG.PH.
*Minor edits have been made by the PEP.ph editors.