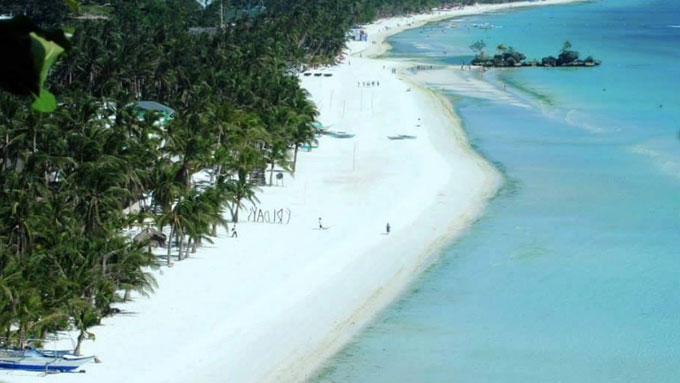 IMAGE Jay Rund Para-on Laurente on Facebook
---
Boracay used to be my happy place.
There was a time about 15 years ago when I used to go Boracay about six times a year.
Each summer there was no other destination but the white sands of the Island. Me and my friends would be there by Holy Tuesday only to return the Monday after with our fill of sunburn and beer and tequila and Mojitos.
Boracay meant the late afternoon na nakahilata ka sa beach with cold beer and a bowl of kropek watching people parade by the sand waiting for sunset, stopping over to make chika and finding out who else was present to make plans for the night.
The afternoons were outside the White House with a DJ playing Beach House music, and everybody made sure they were tanned and prepared for the summer in their board shorts and bikinis.
But if there was something to remember the Island in years past then it was not the wild parties at Club Paraw or the beach front events full of fire dancers and loud blaring music.
It was the quiet walks at sunset or sunrise down the stretch of Station 1 until you reach the cove beyond Friday's.
It was making memories while being with friends even before the age of selfies and telling and re-telling them over and over again as if that was the best way to remember your years.
I used to fly to Boracay alone on weekends with books and my iPod. Masayang-masaya na ako doon. The people have become familiar...the sound of the sea while having breakfast is priceless.
ADVERTISEMENT - CONTINUE READING BELOW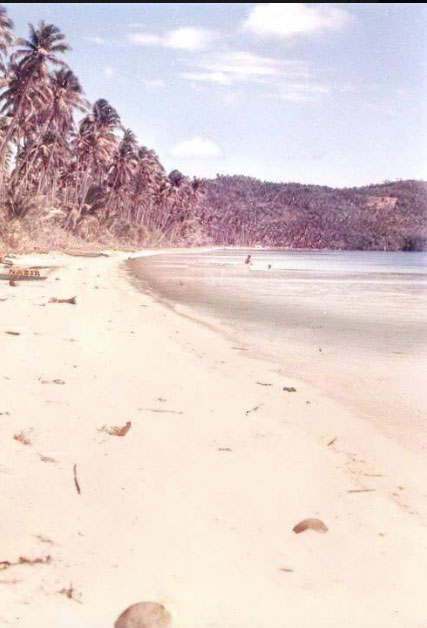 And I have never seen so many shades of blue where sky meets water to tell you that it is good to be alive.
I miss that Boracay.
I stopped going to Boracay when the algae blooms started to look dangerous as I would not believe the excuse that the mucky green stuff that floated on the summer water is what makes the sands glistening white.
I stopped going when there were too many people … and worse, too many establishments eating up the beach as if it is not going to stop until the entire island sinks into the seas by the sheer weight of all the buildings, hotels, and restaurants.
I stopped going when after one visit I returned to Manila with a very bad skin rash: my doctor told me it may have been the result of bacteria from the dirty sea water most likely polluted by organisms from the sewerage.
ADVERTISEMENT - CONTINUE READING BELOW
I was stunned beyond belief...and realized at that point that Boracay was no longer the Paradise I once knew. It was eaten alive by commerce...and the island was dying.
I have stopped going to Boracay for a number of years now. The only time I fly back there is when I need to do so because somebody is getting married and I am part of the entourage.
Otherwise, I would rather remember the Boracay I knew years ago when I shot a film with Aga and Anne...when I came home with a beautiful tan and the island was still a Paradise and not a tiangge.
Taken in 2008, the year When Love Begins was released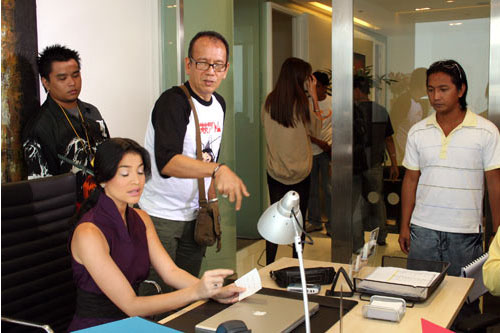 ADVERTISEMENT - CONTINUE READING BELOW
They have closed down Boracay now to give the island a chance to heal.
I welcome that. I hope that this all works out although six months is not enough to heal the damage done by years of insatiable greed and lack of respect for the ecology.
But I am still hopeful. And I am glad this is happening … for someone at least had the courage to say, "Enough …" and offered an alternative to give back the respect due of not only an island but the planet.