Kapuso actress Max Collins recently went back to San Francisco, California, where she was born.
Max made a side trip to the U.S. city after performing at the Adobo Festival 2018 for GMA Pinoy TV in nearby Milpitas, California.
"It was surreal performing in California for the first time and especially near my hometown, with my family present," Max told PEP.ph (Philippine Entertainment Portal) in an interview via WhatsApp messaging.
"That made it so much sweeter (at the same time it made me super nervous!) but it was just really nice to be back in the U.S. and feel the warmth of the people. They participated in my games, took pictures with me. It was a lot of fun."
The actress-performer was born in San Francisco, but moved to Hercules, and then Vallejo when she was around four years old until she was nine.
She told PEP.PH, "I decided to take a side trip to SF after the event to see my cousins, aunts and uncles who live there (I have a lot of family there!) and of course do a little shopping and see the bay bridge before leaving, do a little reminiscing."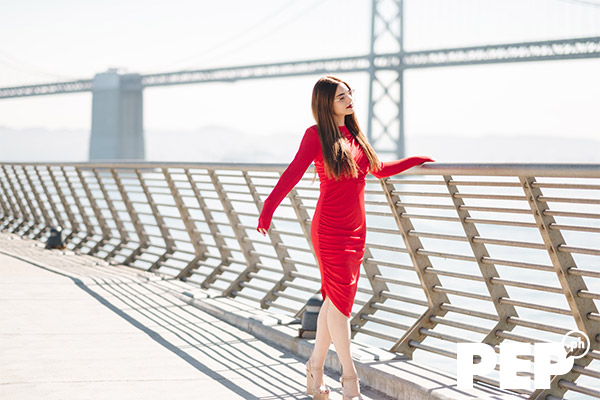 The extra days gave her time to bond with her extended family.
She said, "It was great seeing my cousins again, two of them I hadn't seen for 7 years, and I never really had the chance to bond with all of them as an adult. So it was really cool that we got to spend time together, drink and tell stories, catch up on each others' lives."
Max, who is turning 26 on August 28, also got to celebrate her birthday in advance with them.
"My uncle set up this surprise birthday dinner for me too—it was so sweet! We went to this authentic Italian restaurant and during dessert they brought out the cake and wine! It was a really special early birthday surprise, celebrating in SF with my family."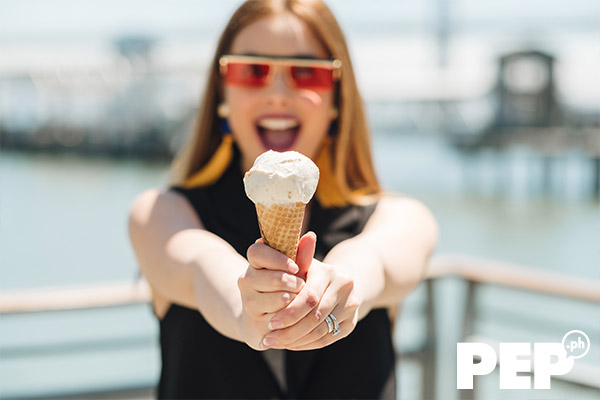 Max didn't forget talking about her husband Pancho Magno.
She said, "I'm the first cousin who's married so we didn't really swap newlywed stories, but I filled them in on that part of my life too."
With her husband busy with work commitments, the mestiza beauty made the SF trip alone.
"I didn't get to go with Pancho this time since he's busy taping for Victor Magtanggol so I just sent him photos :) We've never been to SF together so it's definitely on our bucket list."
SweetEscape, a service that allows travelers to have their trip documented by local photographers, took the beautiful photos that Max sent Pancho and posted on Instagram.
She took advantage of the Instagram-worthy backdrops of SF's Bay Bridge and other spots in Embarcadero waterfront.
We asked Max what her must-visits are in San Francisco, especially for first-timers.
She enthused, "I would recommend the Ferry Building! There's so much diversity there and it's a great place to eat! Reminds me of the Farmer's Market in LA."
The Ferry Building is the terminal for ferries traveling across the San Francisco Bay. It also houses a food hall and an office building.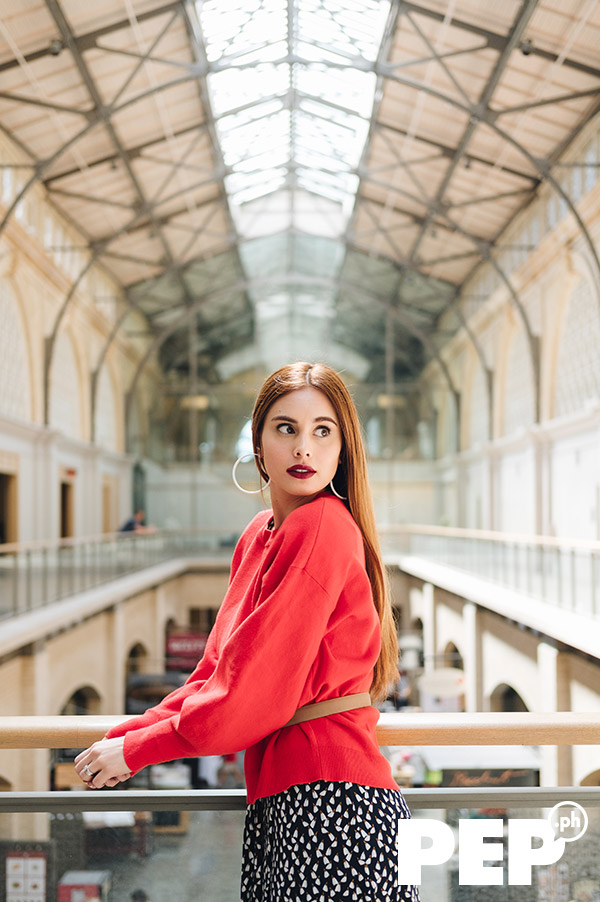 Max basked in the sunshine with the Ferry Builing's iconic clock tower in the background, and along the tracks of San Francisco's famous streetcars.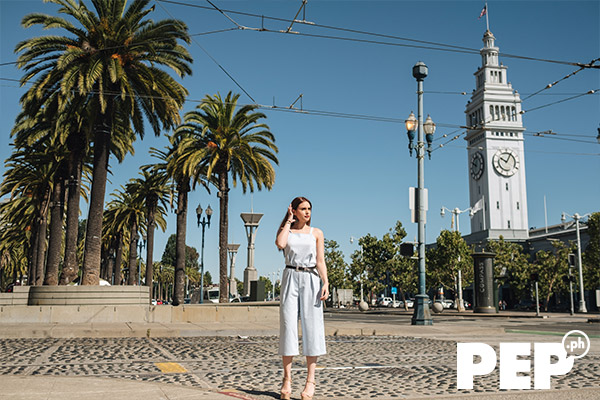 She added, "I loved staying at the Hyatt Regency in Embarcadero because you get a great view of the Bay Bridge."
The Bay Bridge is the road that connects San Francisco and Oakland. It's also among the world's longest suspension bridges.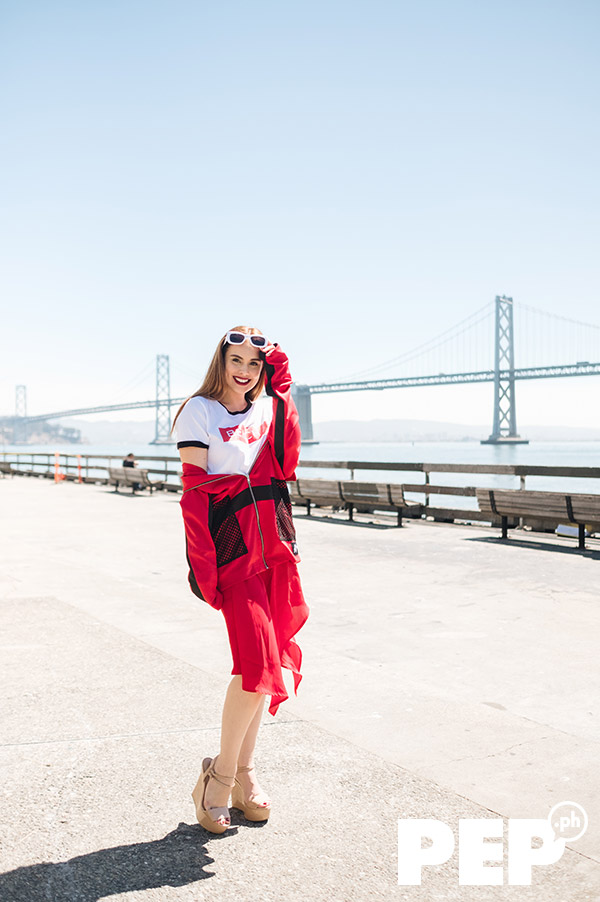 Other spots on Max's list?
The Union Square, perfect for shopping and theater enthusiasts as it's where you can find large department stores, upscale boutiques, hotels, and watch plays and musical productions.
Castro Street in Castro District, a historic area in San Francisco for LGBT activism. There is a pedestrian crossing with stripes in Rainbow Flag colors.
Haight Street, with its steep elevation and colorful Victorian-style houses.
It's the principal street in the Haight-Ashbury district, where the hippie community emerged in the 1960s.
Famous rock star Janis Joplin lived on Haight Street.
Lastly, Max recommended visiting Pier 39, a popular shopping and tourist destination located at the edge of the Fisherman's Wharf district.
And those were just the places at the top of Max's head.
She noted, "The list goes on! There's so much to see in SF and too little time."