A lot of Catholic Filipinos visit the Sanctuary of Our Lady of Fatima—the biggest pilgrimage site in Portugal and the location where the Virgin Mary allegedly appeared in 1917.
Fortunately, tourists can experience a familiar taste of Filipino hospitality at Pinoy House Fatima, which offers accommodations to pilgrims and visitors all year round.
Owned by Filipina Ritchiel Marques and her husband Carlos, a Portuguese, Pinoy House Fatima opened in May 2018.
In an email interview with PEP.ph (Philippine Entertainment Portal), Ritchiel, who hails from Hinigaran in Negros Occidental, tells us all this actually started in 2007.
"My mother-in-law asked me to take over one of her stores," Ritchiel told PEP. "Since 2007 to 2010 nagkaroon po ako ng three branches ng Pinoy Store."
Pinoy Store sells religious souvenirs to pilgrims.
Because a lot of our kababayan ask Ritchiel and her husband to take them around Fatima, Ritchiel then thought of buying a car. This move led to the birth of Pinoy Tours.
After just a few months, the couple was able to buy a duplex condominium unit, and they had one part of the property rented out.
Ritchiel explained, "Yong mga bumibisita po sa Fatima na gusto mag-stay for overnight, at yong iba po gusto mag-stay for a few days and sometimes for a week pa."
The couple had the unit rented out until 2012, when Ritchiel was able to bring her parents and youngest sibling to live in Fatima. "Sabi ko at least sila na ang titira, 'tapos nagkaroon ako ng twins."
Ritchiel and Carlos then decided to buy another condominium to be rented out.
The number of Filipinos who visit Fatima, and their good word of mouth, ensured the unit was always booked.
In January 2017, Ritchiel said they were offered another property which would allow them to expand. But the couple passed on the chance at the time.
The devoted entrepreneur prayed for another chance to come, which happened later that year.
She said, "Answered prayer na binigay sa ken ni Mama Mary, so December 2017 there is another opportunity and second chance. Bahala na si Mama Mary sa rest... Hindi ko na pakawalan ito."
Ritchiel and Carlos invested in the place in January 2018, and started on the renovations.
The result: Four separate wings, with each wing consisting of four bedrooms and a common kitchenette. Each air-conditioned room has an en suite bathroom, comfortable beds, and flat screen television.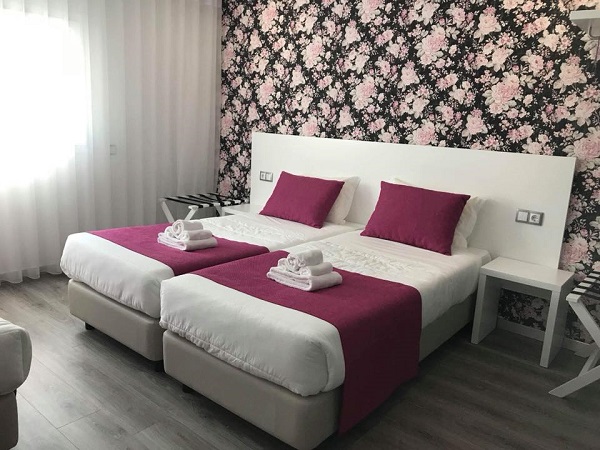 They officially opened their doors three months later, with a big religious group booking accommodations even before the renovations were finished.
Pinoy House Fatima is located 260 meters from the entrance of the Sanctuary of Our Lady of Fatima, with guests only needing a three- to five-minute walk to the site.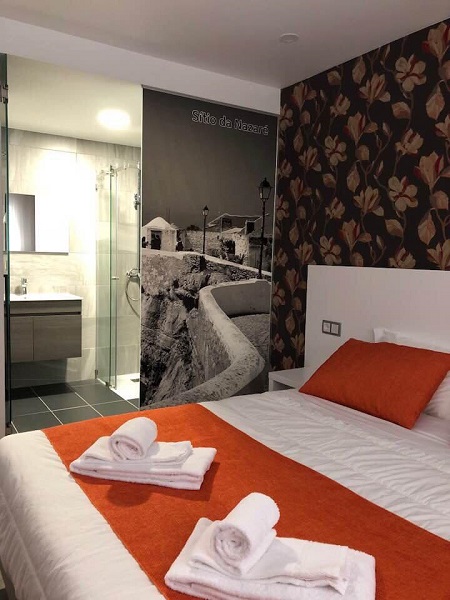 Ritchiel and Carlos, who have a 10-year-old daughter and 5-year-old fraternal twins, team up in managing their Pinoy Stores and Pinoy House Fatima. They have a staff of five ladies who help them tidy up and clean after the rental, but Ritchiel says she is proud of her husband who has stepped up to the plate.
"Super bilib kami lahat, he knows how to change the bed sheets in the right way. Mabilis pa siya sa mga ladies na kasama niya."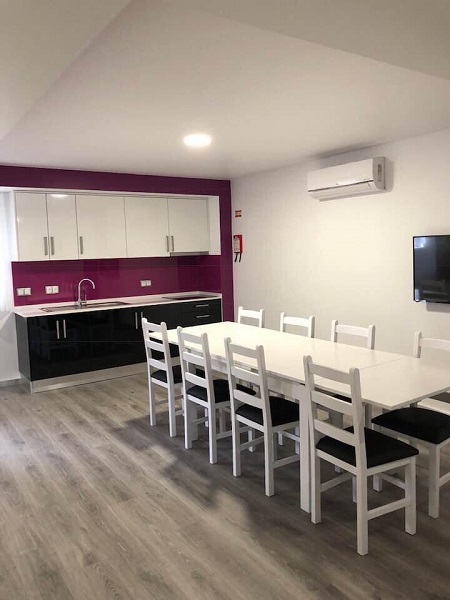 Pinoy House Fatima is listed on online booking sites like Booking.com, Expedia, Hotel.com, Trivago, and
Homelyletting.com. Guests can also book with Pinoy House Fatima directly, where the rates can be flexible.
Aside from doing tours for small groups with Pinoy Tours, Ritchiel and Carlos go the extra mile by arranging bus transportation and tour itineraries for big groups with no service charge.
She added, "If want din nila magpadala ng mga petition letters or request sa mga mass, I can do it free of charge. If gusto din nila maglead ng rosary sa international rosary sa night procession, pwde ko din po sila i-book free of charge."
Ritchiel says this is their way of saying thanks for all the blessings that they receive. "Lahat po ng pwede ko maitulong about dito, pwede ko sila tulungan. Pasasalamat ko sa mga tumulong din saken."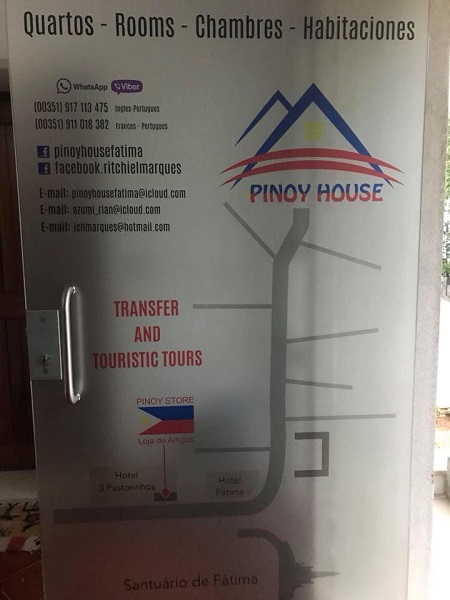 Guests can inquire through the Pinoy House Fatima Facebook Page, their email address pinoyhousefatima@icloud.com, and numbers [00351] 917 113 475 and [00351] 911 018 on Whatsapp and Viber.