Cousins Katrina and Sheena Halili are presently having a blast in Japan.
It's their birthday month. Katrina turned 33 on January 4, while Sheena turned 32 on January 16.
The two Kapuso actress greeted each other on Instagram.
Sheena wrote, "We are both celebrating our birthdays together here in our favorite country with our favorite buddies! Happy birthday sa ating dalawa! Wishing you good health and more projects ngayon 2019! Cheers sa pagiging forever young! Love you..."
Katrina's message was: "I simply wish you always the best. I wish you what you want most. I wish you happiness and good health. Happy birthday, pinsan."
Even if the weather forecast stated that the temperature drops to as low as -15° C, the StarStruck alumnae had a pictorial of sorts with the snowy Shirakawa-go as their backdrop.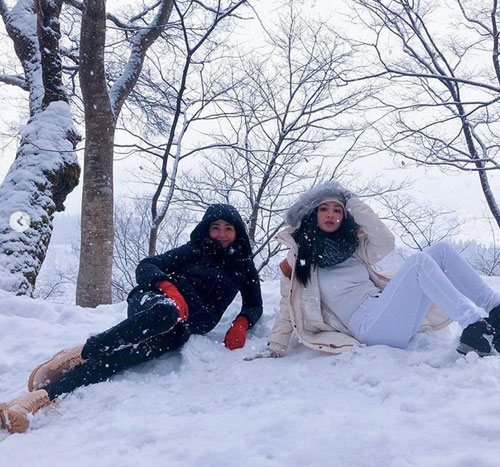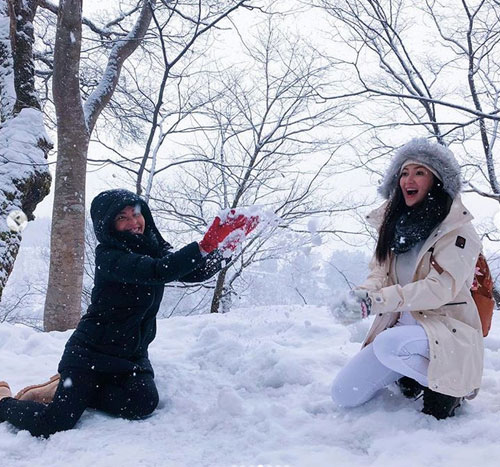 The Pamilya Roces star even laid down in the snow, and quipped, "The cold never bothered me anyway. #mema #walangmacaption
#kahtravel #matulogba #fun #birthdaymonth #squadtripsph"
Designated as a UNESCO World Heritage site, the scenic mountain village is known for its gassh?-style houses, which are characterized by their thatched and steeply slanting roof.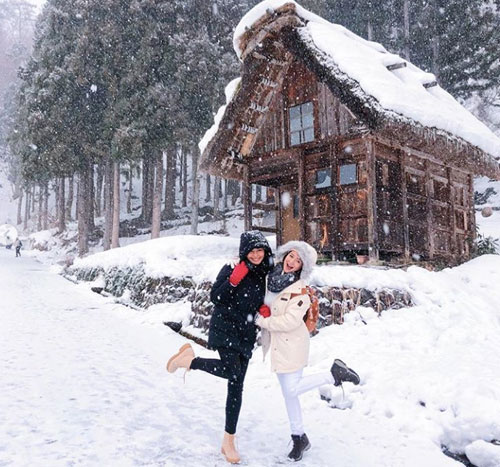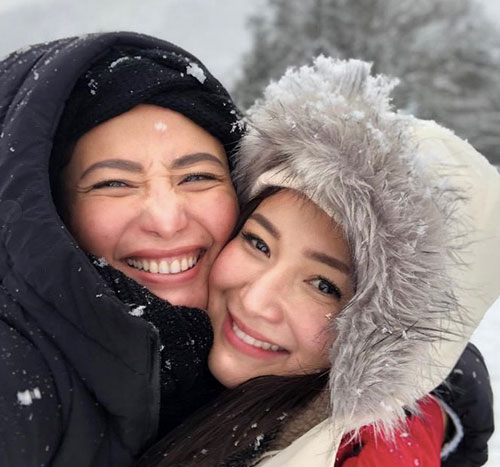 Sheena gave her followers a peek into the magical place while singing "Let it snow/ let it snow/ let is snow."
She took the video while her fiance, Atty. Jeron Manzanero, was sleeping.
Happy birthday, ladies!