Race car drivers may like the thrill of speed, but the majority of them are actually defensive drivers who prioritize safety when they're behind the wheel.
Take it from the celebrities—Gerald Anderson, Chie Filomeno, Gretchen Ho, Aubrey Miles, Troy Montero, Fabio Ide, and Daniel Matsunaga—who recently joined the celebrity class category of Toyota Vios Racing Festival 2019's first Circuit Championship leg.
PEP.ph (Philippine Entertainment Portal) had a quick chat with them about road safety on the sidelines of the event on June 8.
Here are their top tips:
1. ALWAYS FASTEN YOUR SEATBELT.
Seatbelts save lives. This basic safety feature minimizes injuries in the event of an accident.
"First of all, I always say fasten your seatbelt before driving," Fabio says. "Sa Metro Manila, crazy talaga especially when you're driving with the buses … mga jeepneys. Pero as long as you follow the rules, try to drive safe, and protect yourself and the person you're driving with, then I think that's the most important at the end of the day."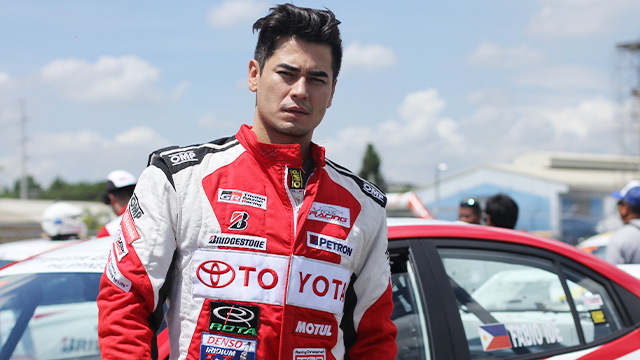 2. DON'T HOG THE LEFT LANE.
Fabio also hopes more drivers know the difference between the left lane or passing lane versus the right lane, and avoid sudden swerves when driving.
The Brazilian-Japanese model/entrepreneur explains: "The left side is supposed to be the fastest lane 'di ba? Some people are sobrang mabagal and they're still on the left side. Dapat sa right side kung babagal ka."
3. STAY ALERT AND FOCUSED.
Aubrey stays safe when driving by making sure she keeps her focus and attention on the road.
"There's so much going on eh, you have to drive, you have to shift gears. For me, it's really like, you know where you're going, your mind is always present. Don't space out, and look after yourself," the actress explains.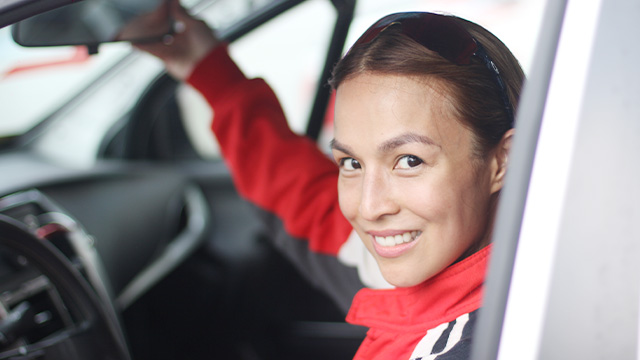 4. DON'T DRIVE WHEN YOU'RE TIRED.
Chie makes sure she's well-rested before getting behind the wheel, saying, "Kasi once na wala akong enough rest, hindi ko pipilitin mag-drive. Sobrang delikado not just for me, but for everyone around me."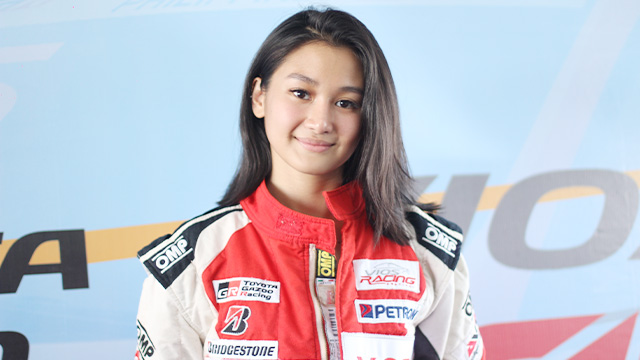 Gretchen agrees and says people can always pull over on the side of the road to rest.
The TV host tells PEP.ph: "If you're too tired, just go to the side then sleep. Again, safety is number 1."
5. USE SIGNAL INDICATORS CORRECTLY.
Another important practice is to warn fellow road users of your next actions using signal indicators. Drivers who don't properly use their turn signals is one of Chie's biggest pet peeves.
"Not using indicators, as in, or like naka-left na sila, saka sila mag-i-indicate. No, no! Bad 'yun!" Chie exclaims.
Fabio adds: "Some people turn and they don't give a sign. If you're turning right, give a sign so people behind you would know what's your next move, 'di ba?"
6. HOT TEMPER IS NOT COOL.
People also need to control their temper on the road, particularly when dealing with aggressive drivers.
Gretchen explains, "You'll never gonna know if the [person] you're gonna be up against will be violent or will not be rational. Para sa akin, lagi ka na lang mag-give way, kasi it's not worth it."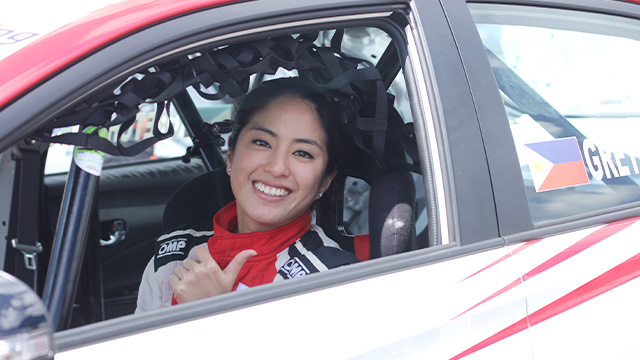 Gerald makes it a point to avoid engaging with bad drivers. "Minsan mas mabuti pang hayaan mo na eh, kasi you make something simple into something bigger. As long as ikaw, alam mong wala kang ginagawang mali," he says.
7. FOLLOW ROAD MARKINGS.
Gerald, who enjoys long drives in the countryside, hopes Filipinos would familiarize themselves and learn to read the lane markings.
"'Yung linya sa kalsada natin, sana sundin natin," the actor says. "Sana kung kailan 'yung tamang panahon mag-overtake at saka mag-overtake. Kung kailan 'yung tamang panahon sumingit, lahat naman 'yan may tamang paraan."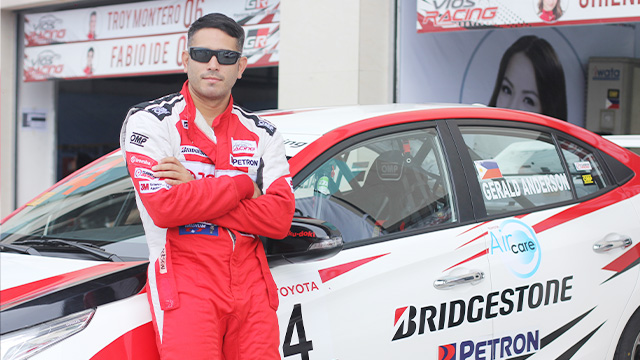 And remember, overtaking on a curve or a corner is irresponsible and dangerous. Make sure you can sufficiently see the road ahead before even attempting to get past another vehicle.
Risking your life just to drive past another vehicle is not worth it.
8. GET YOUR CAR INSPECTED REGULARLY.
Daniel has made it a routine to have his car checked before using it.
Are the tires properly inflated? The gas and oil are enough? The brakes are tight and the brake fluid is in a good shape? The mirrors are aligned properly? The battery is working? And the lights are fully functioning?
To prevent unexpected breakdowns, the Kapamilya model-actor says: "We always have a [car] checkup every month just to see if, kapag malayo 'yung mga tapings, we can use [the car] and be safe."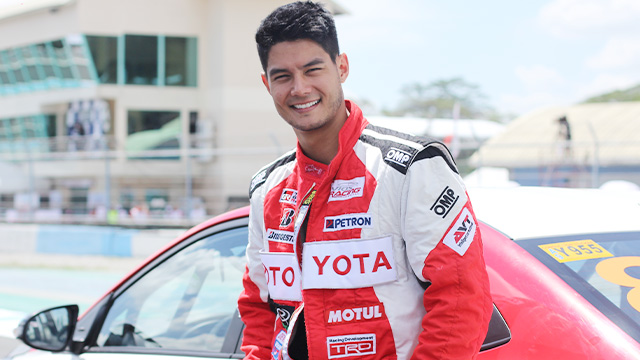 9. CHOOSE THE RIGHT CAR.
Gerald also believes choosing the ideal car model contributes to safe driving.
"I think number one naman 'yun eh, safety and performance. Bago kayo bumili ng sasakyan, you check it, you look into it, you research lalo na kung may pamilya ka, 'di ba?" he says.

Hosted by James Deakin and Apple David, Toyota Motor Philippines' Vios Racing Festival 2019 held at the Clark International Speedway in Pampanga brought back the concept of "waku-doki," a Japanese term for "heart pumping, adrenaline racing," to the country.
Local celebrities, car clubs, influencers, Toyota owners, and motoring media participated in two exciting formats: Autocross Challenge and Circuit Championship.
This was the first time Toyota Motor Philippines included the Autocross Challenge in the country's biggest motorsports festival since the event began in 2014. Participants got to drive the One Make Race (OMR) Vios race car, which has been modified for optimum handling and performance for the two racing formats.
Toyota Motor's first vice president for brand and product planning marketing division, Cristina Arevalo, explains the Autocross format to PEP.ph: "The difference here is for people who just want to try out—whether they can race or not. We allow them to use our One Make Race Vios race cars, and we allow Vios owners to use previous generation cars to do a timed race using an obstacle course and basically just compete with themselves. It's a very short course they can finish in just two minutes."
During the Circuit Championship event, Troy Montero was named champion twice for the celebrity class. Out of the three races during the event, Troy placed first during the second and third races. His partner, Aubrey Miles, also unleashed her competitive spirit and placed second during the first race. She took home another trophy after finishing third in the final race.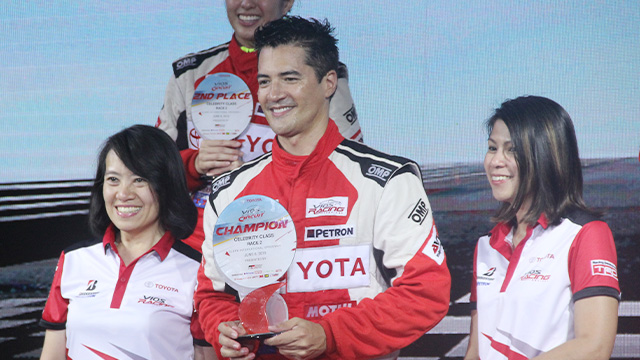 Daniel Matsunaga went to the winner's circle after placing first in the first race and third in the second race. Gretchen Ho was also a consistent podium finisher. She claimed the third spot during the first race and placed second in the other two rounds of the celebrity class category.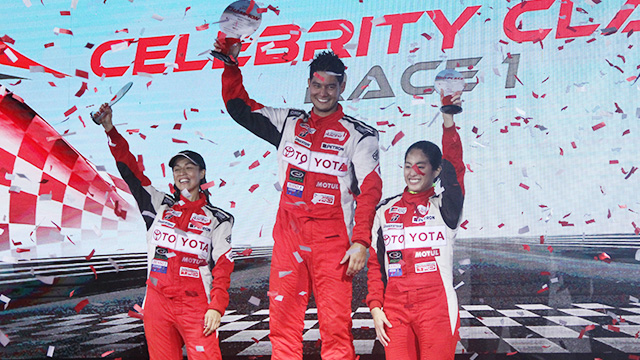 Vios Racing Festival 2019 was held in collaboration with Bridgestone and is sponsored by Petron, Motul, and Rota. Other sponsors include Brembo, Denso, AVT, 3M, OMP, and Tuason Racing.
The second leg of the Vios Racing Festival is happening in August, while the third leg is scheduled this November.
For more details about the Vios Racing Festival, visit its official website or follow Toyota on Facebook.
Website
http://toyota.com.ph
Read the story? Tell us what you think!
How and where can I get this?