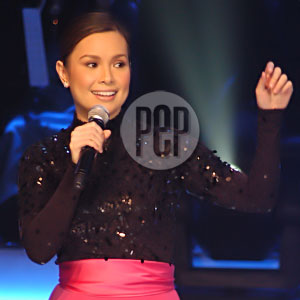 ---
Internationally recognized Latin singer Julio Iglesias personally trained with "The Maestro" to learn the lyrics of his two Tagalog songs. During the recording sessions of the songs "Crazy" and "All of You," Ryan "The Maestro" Cayabyab stayed in the villa of Julio Iglesias in the scenic, seaside town of Marbella, Spain. Of that experience, Cayabyab, who was there in August this year, has said that it was a taste of "the life of the rich and famous." Accompanying Cayabyab was Vic Valenciano, A&R director of Sony BMG.
"Crazy" and "All of You" are part of the Sony BMG album Romantic Classics, featuring Iglesias's 11 best-loved songs from the '60s, '70s and '80s. The Tagalog songs are exclusive to the Philippine market while Bahasa and Mandarin versions have also been commissioned.
Mr. C (as Cayabyab is often called) translated the two English songs into Tagalog and produced the two bonus tracks as well. The Philippine Idol judge was also tasked to coach Iglesias on the proper pronunciation of the Tagalog words.
ADVERTISEMENT - CONTINUE READING BELOW
For the album's Philippine edition, Iglesias's producers Albert Hammond and Robbie Buchanan chose Lea Salonga to do a duet with Iglesias in "All of You." The duet was done long-distance, however. Lea, 35, recorded the song in the Philippines, then the song was sent to New York where it was mixed with the voice of the 63-year-old balladeer.
Iglesias was once married to a Filipina, Isabel Preysler, who bore him three children—Chabeli, Julio Jr., and famous pop singer Enrique. Considered a great beauty, Isabel is known all over Spain and in countries where magazines like Ola! are published. Particularly in the '90s, the stylish Isabel was a staple of celebrity publications.
Other guest artists on the album are Grammy-winning trumpeteer and Columbia labelmate Chris Botti, who is heard on Iglesias's version of Herb Albert's "This Guy's In Love With You," and saxophonist Dave Koz, who comes in on Iglesias's interpretation of George Michael's "Careless Whisper."
ADVERTISEMENT - CONTINUE READING BELOW
The songs in Romantic Classics include originals of Willie Nelson ("Everybody's Talking," "Always on My Mind"); George Michael ("Careless Whisper"); The Bee Gees ("How Can You Mend a Broken Heart"); Foreigner ("Waiting for a Girl Like You," "I Want to Know What Love Is"); and The Cars ("Drive").