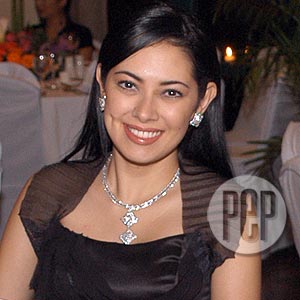 ---
Actress Ruffa Gutierrez has found a likely ally, brought about by her recent confession of domestic abuse in the hands of Turkish husband Yilmaz Bektas.
Gabriela, a militant party-list group well known for upholding the rights of women, praised Ruffa for making a brave stand by publicly admitting that she's a battered wife and a victim of domestic violence.
"We commend Ruffa Gutierrez for breaking the silence that haunts women victims of violence," comments Gabriela secretary-general Emmi de Jesus. "It is a courageous step for upholding a person's dignity and self-respect, especially in a society where women are taught to bear their pain in silence."
According to de Jesus, Ruffa was admirable for asserting her right, as well as that of her children, to bolt out of the unhealthy relationship as soon as possible.
"She and all other women victims of violence in their relationships have each and every right to assert this," continues de Jesus.
Ruffa's divorce with husband of four years, Yilmaz Bektas, has grabbed national attention for weeks. Last Sunday, Ruffa revealed in The Buzz that the reason she wanted a divorce was to escape her husband's worsening violent tendencies.
Statistics show that at least one woman experiences domestic violence, in any form, every three hours inside her home.
Gabriela urges all women, who are undergoing the same dilemma, to seek help through counseling and, if really necessary, resort to legal means to permanently end the abuse.
"We have our doors open for women victims of violence like Ruffa, as the organization [has] addressed this issue in its years of advocacy for women's rights and welfare," says de Jesus in closing.
ADVERTISEMENT - CONTINUE READING BELOW