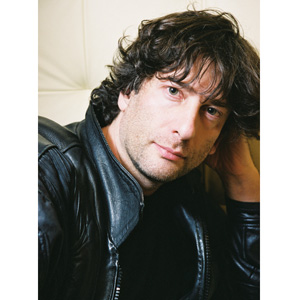 ---

Fantasy writer NeilGaiman will be the keynote speaker at the 20th Philippine Advertising Congress on Saturday, November 24 (9 am)at El Centro, Subic Bay. He will speak on "The Gathering of Dreamlings and Nightmares" at the exclusive and intimate session, which is open to non-delegates.
The British author of science fiction and fantasy literaryworks first visited the Philippines in July 2005 when he promoted his NewYork Times best-selling 2001 novel for adults, American Gods.
Gaiman is best known for his cult DC Comics series Sandman(Vertigo). His Sandman #19: "A Midsummer Night's Dream"took the 1991 World Fantasy Award forbest short story, making it the first comic series given a literaryaward.


Together with Roger Avary, he wrote the script for themotion picture Beowulf, directed by Robert Zemeckis, and starringAnthony Hopkins and Angelina Jolie. Gaiman also co-penned the script for Stardust,starring Robert DeNiro, Michelle Pfeiffer and Claire Danes, and narrated by IanMcKellan.
He has been honored in the Dictionary of Literary Biography asone of the top 10 living postmodern writers for probing the worlds ofimagination and creativity through his various literary works.
Only 1,000 tickets are available for P1,500 each, whichincludes a signed
Beowulf
manuscript book! For inquiries, call 0915-6436040 or 751-8152 and look for LucreVillaluna.
Gaiman is also expected to launch Expeditions—acompilation of the winners and the best entries in the1st Philippine Graphic Fiction Awardslast year—and to award the winners of the 2nd Philippine Graphic Fiction Awards at theFully Booked Bonifacio High Street courtyard on November 25 (3 p.m.). This event is free of charge.