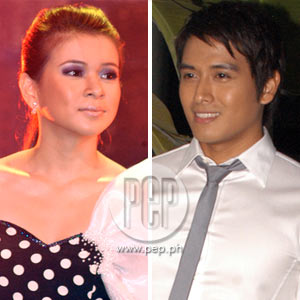 ---
It will be a blue Christmas for sexy actor Alfred Vargas and young actress LJ Reyes.
Alfred finally revealed the collapse of his one-and-a-half-year romance with LJ. In an interview with a major broadsheet, the hunky actor opened his heart and in the process confirmed the breakup—a persistent rumor that he and LJ tried hard to avoid for the past couple of weeks.
During the conversation, Alfred didn't hide behind the façade of his tough matinee idol image. The guy was obviously hurting.
"I had to hide some of her photos," said Alfred, who has a lot of cleaning up to do since his place is full with memories of LJ in pictures and gifts.
"It's always difficult coping after a relationship ends," he admitted.
AWKWARD AND WEIRD. From the outset, Alfred has been very wary in talking about his deteriorating personal relationship. His concern was more about LJ's capability to handle the press and the barrage of questions that would surely come her way.
ADVERTISEMENT - CONTINUE READING BELOW
"I can handle prying," stated Alfred, "but she's very private."
He then recalled a particular incident when LJ bumped into the crew of Showbiz Central in one of the hallways of GMA-7. LJ's demeanor, as seen on the footage, was one of dread and discomfort. She eventually begged off from an interview before bolting out hastily.
That incident paled in comparison to when Alfred and LJ saw each other during an event. "Awkward and weird," was how Alfred described the scene when reporters, asking for clarifications and throwing other personal questions, swarmed them.
OUTGROWING EACH OTHER. One nagging dilemma that plagued the relationship, Alfred said, was the issue of their limited time together.
Candidly Alfred admitted, "We drifted apart. We fought hard to stay together...but we were simply too busy."
For Alfred, his busy showbiz schedule was one hindrance while the StarStruck 2 First Princess had her studies and showbiz career to prioritize. It was a bumpy road all the way to splitsville.
ADVERTISEMENT - CONTINUE READING BELOW
That's all the reason, insisted Alfred. And just to set everything straight, he hurled one final remark: "There's no third party involved!"