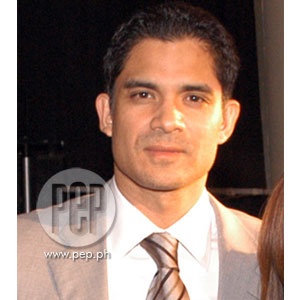 ---
GHOST OFFICE. In the course of PEP'sresearch, it obtained a copy of the Franchise Agreement between the BeverlyHills Surgical Institute, represented by one Thomas Oseransky, the company's vice-presidentfor operations, and the Beverly Hills Cosmetic Surgery, represented by oneDavid J. Bunevacz.
TheAgreement was "entered into 8th day of September 2005" and signed byboth parties on "December 2005." The Agreement stated that the Beverly HillsSurgical Institute held office at 2236 S. Barrington Avenue, Los Angeles,California, USA, 90064.
PEPtapped a private investigator-female, professionally licensed, and based in LosAngeles-to secure photographs of the office building mentioned in theAgreement. She did. Those photos are uploaded HERE.
Clearly,the building façade bears no sign of the Beverly Hills Surgical Institute.
Itis now 2008. Could the Institute have been an occupant in 2005 but moved outafter December that year? To find out, our U.S.-based investigator didadditional research on the office building's history. She focused particularlyon 2005, the year the Agreement was presumably prepared and signed, and theyear the Agreement clearly stated that the Institute held office there.
ADVERTISEMENT - CONTINUE READING BELOW
Thesedisturbing facts emerged: In the months of September to December 2005, when thecontract was purportedly prepared and signed by Beverly Hills SurgicalInstitute and Beverly Hills 6750, the building in question was vacant. It hadno occupants.
Inquiriesmade by the American researcher with listed U.S. brokers also revealed: "Thelocation had been vacant since February 2005."
Inother words, the Beverly Hills Surgical Institute could not have held office in2236 S. Barrington from September-December 2005 because the building was emptyat the time. The building had definitely no tenants from February-December2005, and possibly beyond that time. How then could the Institute have claimed,in a legal document such as the Franchise Agreement, to be holding officethere?
HOW BUSINESS FLOPPED.PEP's American investigator confirmed, however, that the Beverly Hills SurgicalInstitute was in operation in 1999. Originally, she noted, threeanaesthesiologists formed the partnership of the beauty establishment that grewto over 10 clinics throughout Southern California: Beverly Hills, Encino,Oxnard, San Gabriel, Thousand Oaks, Torrance, Valencia, Upland, Long Beach,Irvine, Pasadena, and Riverside.
ADVERTISEMENT - CONTINUE READING BELOW
The U.S. investigator further reported: "But in early 2002,the partners were said to have a falling out and BSSI's assets were dissolvedinto two separate entities. The first group, consisting [of] two of the threeoriginal partners formed a new corporate group called Beverly Hills Physicians,which held offices in Beverly Hills, Encino, Oxnard, San Gabriel, ThousandOaks, Torrance, and Valencia. http://www.beverlyhillsphysicians.com/facilities/encino.php
"Theother group was led by the third partner, Dr. Daniel Shin and retained the nameBeverly Hills Surgical Institute. However, as part of the agreement amongoriginal partners, he did not get the Beverly Hills address. Instead, the mainoffice was set up in Long Beach. It also had offices in Upland, Irvine,Pasadena, and Riverside-all in California.
"Byearly 2005, three of its [Dr. Shin's] five offices closed down, leaving theLong Beach and Upland offices open. By end of 2006, these two remainingoffices were closed and, to date, BHSI no longer has an office."
ADVERTISEMENT - CONTINUE READING BELOW
TIMEWARP. The major inconsistency in David Bunevacz's pronouncements lies inthe time frames.
Note:Beverly Hills 6750 was launched in late October 2006.
Bunevaczwrote in his email to PEP (published as is): "It was only a few months after wesigned our agreement had Dr. Shin separated from his partners and went on hisown..." Actually, David and Dr. Shin signed their Agreement during the periodSeptember-December 2005, but Dr. Shin had severed ties with his partners asearly as 2002.
Therefore,when David told the Filipino public in November 2006 that Beverly Hills 6750was affiliated with a highly successful franchise, he conveniently forgot tomention that, four years earlier, the franchise he was crowing about had beencut to less than half of its original clinic reach. Dr. Shin's side of thebusiness, according to our U.S. investigator, could not claim to have more thanfive clinics, and these were around for the rough total of only one year.
David'semail continued (published as is): "[Then] recently, as in the past few monthshave they shut down their other clinic because of financial problems that theyhad."
ADVERTISEMENT - CONTINUE READING BELOW
David'semail was dated December 27, 2007. Our U.S. investigator asserts thatthe last two offices of Beverly Hills Surgical Institute, the operation Dr.Daniel Shin ran, closed down "by the beginning of the fourth quarter of 2006."
Thatputs the Institute's closure at September 2006, or more than a year before David'semail, and not "recently, as in the past few months," as he claimed.
More disturbing, if no one had asked, the public would not even have beentold that the Institute had closed as far back as 2006.
DAVID'S SIDE. PEP's latest email to David, sent two days ago, January28, was upfront in telling him about the discrepancy in dates. We told him thatthe year he says the remaining Institute clinics closed down, 2007,contradicted the claim of our American investigator, 2006.
PEPalso told him that this posed a big issue: At the time Beverly Hills 6750 waslaunched, the Institute no longer had a single clinic in operation.
David wrote back (published as is): "Absolutely not, they had a clinicin upland, long beach, and were building out the new beverly hills location andjust about finished it when they had to stop. They even asked permission to useour logo which i designed. When we started negotiations they had many locationsthen the partners split but I was assured that they were going to build out anew beverly hills location which they did start."
ADVERTISEMENT - CONTINUE READING BELOW
PEP replied with this follow-up question: "Would you, by chance, knowwhen the partners had the split up? A researcher in the US said it was in 2002.Would you remember the month and year when the last office of BHSI closeddown?"
David's reply to PEP (published as is): "december 05 was the split andthe last Beverly Hills Surgical Institute office in Long Beach closed lastAugust of 07. I just Talked to Tom Oseransky. He along with I don't know wherethe year 2002 came up but that is definately a false research outcome. I amsure they researched another beverly Hills company or got their informationmixed up. I wasn't even thinking about doing this business in 2002."
PEP sent him the other findings of the investigator: (1) "2002"was the year the original partners of the Beverly Hills Surgical Institute hada falling out. (2) The split gave birth to two separate entities, one of whichcarried the BHSI name. (3) The last Beverly Hills Surgical Institute officeclosed down in 2006.
ADVERTISEMENT - CONTINUE READING BELOW
David said the investigator was wrong: "No, the last bhsi site justclosed in 2007 August in Long Beach.I had dinner with the original partners in2005 summer and they were still going strong. This is when I started to puttogether the company.We were originally contracted to pay 75kusd [75 thousandU.S. dollars] as a downpayment but since they seperated I was able to bring itdown to only 10k usd. If there has to be I am sure Tom Or Dr. Shin can provethat their upland and long beach offices were going strong in 2007 until August."
PEP asked him for the exact address of the main office. He did not give one.
Instead, he emailed: "When I visited them i would go to their mainoffice and call center building on Olympic when the negotiations were going onwhen the partners were still together.Then after I would visit them in theirUpland office which was in the website."
ADVERTISEMENT - CONTINUE READING BELOW
PEPpersisted in asking for the address: "Do you remember the address? Thewebsite did not specify the actual address."
David,to this date, has not emailed his reply to the question, nor has he forwardedany address.
Sincethen, PEP has communicated with its L.A.-based professional investigator again.She reaffirms the correctness of her data. (The full response of theinvestigator will be posted in PEP in the coming days.)
TALLSTORY. The data gathered by PEP strongly suggest a misrepresentationsomewhere.
PEP now asks these questions: Was it the BeverlyHills Surgical Institute that deceived Beverly Hills 6750? Or was it BeverlyHills 6750 which, knowingly or unknowingly, deluded its market here in Manila?
If Beverly Hills 6750 did not know about theclosure of the U.S.-based Institute, then was David Bunevacz the only one whoknew?
If Beverly Hills 6750 knew, then who conspiredwith Bunevacz to keep the information hidden from the public?
Asit is, all the existing publicity materials of Beverly Hills 6750 stillproclaim its affiliation with the Beverly Hills Surgical Institute, announcingwith pride that it is the only the Institute branch outside the U.S.
ADVERTISEMENT - CONTINUE READING BELOW
Thefollowing text was taken from Beverly Hills 6750's website only this January29, 2008:
"BeverlyHills Surgical Institute (BHSI), more than 10 years ago, started and broughtaesthetic plastic surgery into the mainstream of the Hollywood community. Overthe last few years, they have added aesthetic dermatology and weight lossprograms to their menu of services. They take pride in their fully accreditedstate of the art facilities, multiple convenient locations, and the support ofa strong team of medical professionals and technicians. Their facilities arelocated throughout Southern California, including Beverly Hills, Brea, Encino,Irvine, Long Beach, Palm Springs, Pasadena, Riverside, West Hills and Upland."
PEPasks these questions: Why does Beverly Hills 6750 still claim to be affiliatedwith something that no longer exists? Why does it position itself as the firstand only branch outside the U.S., when the Institute no longer had a singleviable clinic at the time of 6750's launch?
NO COMMENT. PEPattempted several times to get an official statement from Beverly Hills 6750.
ADVERTISEMENT - CONTINUE READING BELOW
Last January 7, PEP, again through Karen Pagsolingan, askedfor a meeting with the representatives of the clinic. She said PEP would liketo speak with its spokespersons, or board members, or officials. She was toldto wait a few days. But clinic receptionist "Jomarie" assured Karen that PEP'srequest and inquiries have been relayed to "management."
On January 11, not getting word from the clinic, Karencalled again. This time she was directed to a certain "Mia." Again, the waitinggame. Mia said "management" was going to have a meeting, and could discussPEP's inquiries there. When Karen asked if PEP could email its questions to theboard, she was told to fax them. PEP did.
Karen called the next day and the next, until finally shegot hold of Mia again. This time Mia was apologetic: "Wala pang feedback."Presumably, this meant no one in the clinic had time to attend to PEP'sinquiries.
LastJanuary 24, Karen called again. This time she informed the receptionist thatPEP was ready to upload the story, but it would wait a few more days forBeverly Hills 6750's official statement. No statement came.
ADVERTISEMENT - CONTINUE READING BELOW
Finally,on January 28, Nerissa Almo, PEP staffwriter, called the clinic. She asked forthe full names of Jomarie and Mia, and their official designations in BeverlyHills 6750. The person on the other line, who had given her name as Jomarie,wanted to know why. Nerissa said PEP was ready to upload the story and neededtheir full names. Jomarie then told Nerissa to wait while she asked managementhow to deal with this.
WhenJomarie returned, she said: "Wag na. If hindi naman nakakuha ng statement fromBeverly Hills, bakit kelangan pang ilagay ang pangalan ng nakausap? I-name nalang as Beverly Hills."
Atpress time, there was still no statement from Beverly Hills 6750.
Alsoat press time, the former president of the company, David Bunevacz, said he wasin Manila working on his case against his former business partners.
Inlate 2007, these former partners had resorted to legal action against Bunevaczfor alleged "anomalous transactions which have cost BH 6750 a considerableamount of money." They sent David a demand letter.
ADVERTISEMENT - CONTINUE READING BELOW
PEP now asks this question: Who is going to tell thepublic about the Institute that no longer exists? David or his former partners?