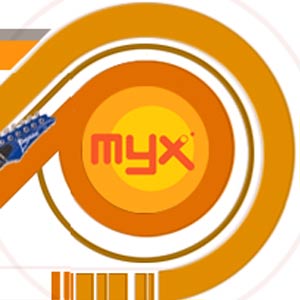 ---
The show Dig of ABS-CBN Global has been nominated in the lifestyle category of the 14th Annual National Association for Multi-ethnicity In Communications (NAMIC) Vision Awards. Dig is a show in MYX North America where up-and-coming artists are featured (mostly of Fil-Am descent).
According to the official website of NAMIC, Dig is nominated along with Windshield America of the Fine Living channel; Styleyes Miami of Si TV; and G. Garvin: The Road Tour ("So So Delicious with Jermaine Dupri") of TV One.
ABS-CBN Global, a wholly-owned subsidiary of ABS-CBN Network, is one of the 29 cable networks that will compete in the NAMIC Vision Awards to be held on April 16 at the Beverly Hilton in Beverly Hills, California.
More than 200 entries were submitted by the 29 networks competing for top honors in 15 award categories, which include: Animation; Children's; Comedy; Documentary; Drama; Foreign Language; Lifestyle; News/Informational; Original Movie or Special; Reality; Sports; Variety/Talk Show; Best Performance Comedy and Best Performance Drama.
Presented by NAMIC-Southern California, the NAMIC Vision Awards is a competition recognizing outstanding achievements in original, multi-ethnic cable programming. The Vision Awards exemplifies the best of what the cable television industry produces annually in multi-ethnic and cross-cultural original programming that positively reflects the diverse interest of its viewers.
Launched in April 2007, MYX is the company's seventh Asian programming channel in the United States. MYX is a youth-oriented channel serving the Asian-American community by providing music, culture and entertainment.
"MYX fills a giant void in television and addresses a cultural reality that Americans listen to more than just pop, hip-hop and rock music produced in the U.S. MYX fuses mainstream hits, the biggest jams from Asia and a healthy dose of independent music," said ABS-CBN Global chief operating officer Raffy Lopez.