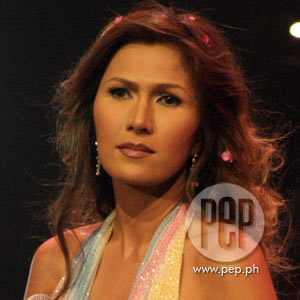 ---
Controversies, legal cases, and alleged threats have cloudedover the Bunevacz household since the BeverlyHills 6750 hullabaloo erupted late last year.
David Bunevacz no longer has a say on the company he formed.
Jessica Rodriguez, who has been in showbiz for 15 years, isno longer visible in the entertainment scene.
Their children—Hayca, 19; Grant, 13; Breana, 4—also gotembroiled in this ruckus.
In an exclusive interview with PEP (Philippine EntertainmentPortal), Jessica revealed the drastic changes and adjustments her family had togo through after leaving the country last December.
They have been staying in the U.S. for three months now. And thefirst two months, according to Jessica, were "all crying."
She said, "Right after the incident, we felt the need toprotect our family. After yung incident na nangyari, from thereon, talagangano, hindi na kami naghiwa-hiwalay."
The incident she was referring to was the alleged beating ofher husband in Greenhills last October. Subsequently, the Bunevaczs werereportedly haunted by the threatening text messages of their clinic partners. CLICK THIS LINK to read thestory.
ADVERTISEMENT - CONTINUE READING BELOW
Jessica continued, "Up to now, palipat-lipat kami. Kaya ngahindi nakakapasok itong mga bata. I only stay in this place kapag may homestudy sila. Mahirap. Takot ako nun."
But after the "crying months," things have slowly gone backto normal.
David, according to Jessica, is already on "back-to-work"mode. And although he became the target of these controversies, he seemed to beunfazed.
"Siya yung talagang ano, tinitira and everything, but he hasmoved on," Jessica said. "He doesn't even, you know, want to hear. He doeasn'teven want me to discuss anything. He said, he has to work for his family and,you know, whatever it is that is work. And the court case, dun siya nakatutok."
But initially, David was "hurt."
His wife revealed, "He doesn't want to say anything. That'swhy he doesn't want any interview because the first thing talaga, he was hurt.He was like hurt, hurt a lot. And you know, he's their friends [sic] kaya superano siya…Hanggang ngayon, kunyari ano ka lang, yung sabihin ko lang sa kanya,he doesn't even wanna talk about it. Ang sabi lang niya ano, "God is with us.God is the reason why these things are happening…"
ADVERTISEMENT - CONTINUE READING BELOW
The only thing that David asked from her is to "stop thepublicity." "That's my ano daw…my territory. He's more on the business side.Marketing and everything and showbiz, that's my ano, eh, my territories. Sosabi niya, "Just do that. I don't care anymore whatever they say," Jessica toldPEP.
For her part, Jessica resumes her job as a talent manager.
She said, "Nandiyan pa rin naman yung mga talents ko. I'm sohappy that they're still there. I still manage my artists. Hindi sila umalis saakin. So yung assistant ko, continue pa din, and then, may mga projects pa dinnaman sila. But yun nga lang, it's hard for me because if I close deals, I closeit thru Skype [Online Instant Messaging] na lang. Hindi na personally, so Iapologize na lang na I couldn't be there. But they know, they understand. Iexplained everything to them. And lucky enough naman, may trabaho pa namansila. Still happy na okay sila."
ADVERTISEMENT - CONTINUE READING BELOW
One of the best things happening to her now is that she getsto spend more time with her kids. Back here, she's been busy marketing Beverly Hills 6750 andpromoting it on TV.
HOLLYWOOD. One of the things the couple arelooking at is potential business in Hollywood.
Jessica shared their plans enthusiastically, "Of course, thewhole December-January, I was upset, pero hindi ko alam David pala was alreadytalking to his best friend, niya. And then yun, sabi ng friend niya, "Why don'tyou just produce a movie?" Ganyan-ganyan…Ang sabi niya [David], "I'm not intoit." And then, sinabi niya sa 'kin, "Why don't you do it?"
Negotiations with a Chinese investor is in the works.
Aside from producing a movie, Jessica is thinking ofpursuing a clothing business venture.
"David kasi, before he opened Beverly Hills, hindi lang naman iyan yungbusiness niya, eh. In fact, we have business na mas malalaking business before Beverly Hills," herexplanation began. "And this Beverly Hills,he opened this for me. Because he knows that this is what I want and he knowsthat baby ko 'to. He knows na 'eto talaga yung dream ko before pa I handledCalayan [Surgicentre], so binigay niya 'yan talaga sa akin."
ADVERTISEMENT - CONTINUE READING BELOW
Before David put up the clinic, Jessica said she had anotheroption: "To have her own clothing line here [U.S.]"
She continued, "But mas nauna iyong Beverly Hills because to have your ownclothing line here, you have live here in the States, right? And the reason whyI thought of that is because yung best friend ni David is a big time producerhere in Hollywood.Kaya inano ko lang, "If you have a movie, you can let them wear my clothes, 'diba…Parang gano'n…" 'Tapos nag-commit naman kaagad siya. Kaso nauna yung Beverly Hills so, nag-stay kami sa Manila.
But if Jessica will have her way, she'd rather be in the Philippines. Inher email to PEP, dated March 17, she wrote: "We still hope that our stay hereis only temporary. But we are verypatient. We understand that the processtakes time, and we are willing to wait.We do not plan to have businesses here in the U.S., we just plan to treat thisentire thing as a much deserved extended vacation. David though is completingbusiness ventures in other countries. Idon't think anyone can get him to enjoy a vacation anyway without him thinkingof his businesses."
ADVERTISEMENT - CONTINUE READING BELOW
THE BUNEVACZ KIDS. TheBeverly Hills6750 issue was revealed to Hayca, Grant, and Breana in a "family meeting."
"We had like a family meeting. My dad even came here. Andthen, the family of David, they're all complete. This never happened but theycame to L.A.and they had a meeting about this," Jessica said.
Jessica said that out of her three children, it was Haycawho was "the most affected."
The mom described that moment when her daughter saw Davidafter the alleged beating incident, "She saw David when he had bruises in theface. She saw and she cried, 'How can they do this?' She saw David. She sawyung parang ano niya sa bibig when he was mobbed. She saw everything."
It will be recalled that Hayca even wrote a letter to PEP indefense of her stepdad. CLICKHERE to read the article.
Things became a bit traumatic for Hayca that her plans inlife made a 180-degree turn.
ADVERTISEMENT - CONTINUE READING BELOW
Jessica, said. "Now, it's spring break here. Walang pasokyung mga bata pero may office pa din, so we're actually flying on Monday [March17] to Washington DC because she wants…After this thing happened, parangnagtanim na siya ng sama ng loob sa Pilipinas, sa gobyerno. Ganun na yungthinking niya na she was supposed to study here in LA, then now, she said shewants to study in Washington and pursue ano…She wants to be a CIA, ewan ko ba.We have a governor-friend here in L.A. who'sactually helping us, and [he] introduced us to some friends in Washington para ma-interviewlang siya.
"Hindi niya alam if she'll take up law, but she wantsto…like for the whole summer, she wants kahit ano lang daw na work in the CIA.Kahit na ano gusto niyang pasukin, for experience and everything. And thenthat's where she wants to study. Nag-iba talaga."
ADVERTISEMENT - CONTINUE READING BELOW
Hayca initially wanted to take up Global Studies.
Jessica continued, "You know she even cut her, you know, 'diba kids have that Facebook, Multiply, may mga ganyan iyan? I think she cut likesome of those, isa lang yata ang tinira niya or something. Basta she totallycut her communication with anybody in the Philippines. Yeah, ganun siyakagalit. She's only, I think, talking to one of her best friends. And the rest,wala. And then, she has naman new friends here. And she has yung before, yungmga former classmates in La Salle who are alsohere. They like get in touch with each other, ganyan. But she's really ano…she'slike straight A. She's really studying, and I'm proud of her."
On Grant and Breanna, Jessica described their state as "naka-adjust-adjustna ng konti."
Jessica said, "But no'ng umpisa, talagang ano…puro depressedfor two months. My daughter said…I even called the school in the Philippines, "Mommy, I want to go back to the Philippines,"and the she said, "I don't belong here." I cried talaga, then I called theteacher, and I was crying, "You know, Breana wants to go back.
ADVERTISEMENT - CONTINUE READING BELOW
"And then my son naman, he's thirteen years old. You know,yung 13 years old, yung ganyang age, 'yan yung tahimik sila. They have theirown mundo. And he's saying…god, he's really mad. Kasi medyo may isip na yung 13years old.
"Parang with us parents, with me and David, we can easilyadjust. But the kids, siyempre, sila yung parang affected, 'di ba. Yun langtalaga yung ano ko, na parang siyempre kahit papa'no, naging kaibigan namin angmga ito [Beverly Hills 6750 partners] and then parang ginawa nila 'to. Alam moiyon, yung mga anak namin, dala-dala nila 'yan hanggang paglaki nila. Yung samang loob nila sa kanila."
MOVING ON. She'sbeen crying and depressed for the first two months of their stay in the U.S., but theBunevacz family is now starting to move on.
Jessica beamed, "Ngayon, I've realized I'm excited andhappy, kasi, you know, there's like a lot of opportunities pala here. And Ididn't realize because after these things happened talagang I just wanna goback to the Philippinesthan work so hard here. But the again, you know, nung nakilala ko na. Nungnakakuha ng mga connections dito and everything, sabi ko, 'Wow, okay pala.'"
ADVERTISEMENT - CONTINUE READING BELOW
Staying in the Philippines is still her preferredoption, but with the alleged threats, she won't take the risk. Shesaid: "David and I are Filipinos. The Philippines is our home. There isnothing more that we want than to come back to our home and live as Filipinosdo. But, as a mother, I will never put at risk the safety of my family. That isthe first and foremost concern. So with the threats that we have beenreceiving, I don't see us coming back as of yet. If we have to protectourselves and our interests from here, then, no matter how long it takes, so beit."
When asked about the legal cases, she answered in her email,"The truth will be our weapon. As in all things, we are confident that thiswill ultimately prevail."
Almost eight months after the most publicized TV appearance ofthe couple on Celebrity Duets,Jessica's faith in her husband has never faltered.
ADVERTISEMENT - CONTINUE READING BELOW
"I'm a mother to our children, and a wife to my husband.Especially now, at times of adversity, I make it a point to give an extraeffort to let David know that I'm with him through all this. In turn, Davidnaman makes it a point to make me feel that he appreciates my efforts. Together, we have decided to take advantagena din of the circumstances to take a step back, and appreciate the life thatwe have. Our life is not the businesses that we successfully manage. Our lifeis our children."
Indeed, there's sunshine after the rain.
UP NEXT: JESSICA RODRIGUEZ TO BH 6750 SHAREHOLDERS: "I AM REALLY DISAPPOINTED..."