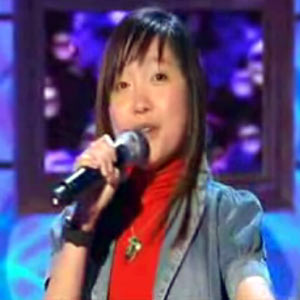 ---
There is no stopping 14-year-old Charice Pempengco frombecoming a global singing sensation. From Korea to the U.S. to London, Charice has returned to the United States to appear in the highest-rating talk show Oprah, hosted by media superstar Oprah Winfrey.
Based on the show's teaser for May, this particular episode of Oprah will feature children with stunning talents, including Philippine's very own Charice.
Charice confirmed this in an interview with ABS-CBN News."Mayroon po akong guesting sa Oprah. Tapos na po akong kumanta para sa isa pong episode ng Oprah," shesaid. Other than that, she refused todivulge any details about her guest appearance.
The young singer just came from London for her guestappearance in the British talk show, Paul O'Grady Show, lastTuesday, April 8. The format of the show is like that of David Letterman and Jay Leno's. Charice once again belted her signature song, "And I Am Telling You I'm Not Going," from the musical Dreamgirls, and once again, the 15-year-old singer mesmerized the audience with her powerful voice.
ADVERTISEMENT - CONTINUE READING BELOW
EXPLORING THE WORLD. Before she gained audiences worldwide, Charice first became popular over the Internet through thevideo-sharing site YouTube. Aregistered user of the site uploaded videos of her performances in LittleBig Star, a singing competition in ABS-CBN where she finished runner-up to winner Sam Concepcion. This led her to have a recording stint for Ten Songs Production, a record company andExtensive Talent Management based inStockholm, Sweden. (Click here to read full article.)
Shortly after that, Charice got her taste of fame abroadwhen South Korea's talent show Star King invited her to perform. She wowed the audience, and eventhe televiewers, when she performed high-pitched songs, like "And I Am Telling YouI'm Not Going."
Then the young Filipina singer was featured twice in E!'s"The Daily Ten." First, a headline forher said, "A Star is Born," while the second feature included her in the"Hollywood Royalty" segment, "A Queen is Born." (Click here to read full article)
ADVERTISEMENT - CONTINUE READING BELOW
This was followed by an invitation to appear on the Americantalk show Ellen, hosted by comedienne Ellen DeGeneres. And before the 2007 ended, Chariceimpressed the American audience when she perfomed "And I Am Telling YouI'm Not Going" and Whitney Houston's"I Will Always Love You."She got a standing ovation from the audience and high praise from itsEmmyAward-winning host. (Click here to read full article)
The young singing sensation continues to be knownabroad. In fact, after Charice's guestappearance in Ellen, DeGeneresremarked,"I got chills! It's something sitting next to that [Charice's performance], you couldjust smell the star on her. You couldjust smell it!"
Charice was also asked to come back in Star King for being voted as the favorite foreign performer. On her second appearance, Charice wowed the Koreans once again with her rendition of "I Will Survive."
Charice's first Star King performance was also featured in other shows around the globe, including France.
ADVERTISEMENT - CONTINUE READING BELOW