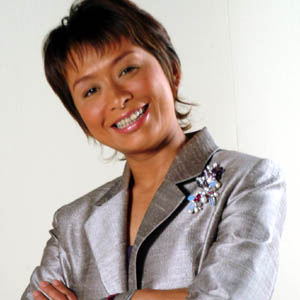 ---
ABS-CBN has confirmed reports on the abduction ofABS-CBN News & Current Affairs host Ces Drilon, cameramen Jimmy Encarncionand Angelo Valderama, and their guide, Mindanao State University ProfessorOctavio Dinampong.
Ces Drilon and her companions went missing on Sunday, June 8, in Suluafter being confronted by an armed group in Kulasi, a town of Maimbung.
Rumors about an abduction were discussed as early as yesterday, June 10. ABS-CBN neither confirmed nor denied the rumors until today. What the network confirms, however, is that Ces and her cameramen are missing in Sulu. The statement does not mention abduction.
A statement sent by the Kapamilya Network to PEP (Philippine Entertainment Portal) earlier this afternoon, June 11, confirms that Ces and two cameramen were kidnapped for ransom. But ABS-CBN will not pay any ransom because it may push other kidnap-for-ransomgroups to target journalists.
With the help of authorities in Mindanao, especiallyARMM (Autonomous Region in Muslim Mindanao) police director Joel Goltiao, Cesand her companions may be freed through negotiations. In addition, Goltiaoconfirmed reports that negotiations had begun with the abductors of Drilon andher team. But Goltiao rebuffed news about the perpetrators demanding an astronomicalamount of ransom money ranging from 227,000 to 454,000 U.S. dollars.
Though Goltiao said that they are enforcing a no-ransompolicy, it can't be helped to include such an option during negotiations."Hindi maiwasan," he said in a separate interview in a daily newspaper.
Police say that the abductors are members of the Abu SayyafGroup, led by Albader Parad and Gapur Jundain.
Here's the complete statement of ABS-CBN:
"ABS-CBN News journalists Ces Drilon, with her crew JimmyEncarnacion and Angelo Valderama have been kidnapped for ransom. ABS-CBN Newsis doing everything it can to help the families of its kidnapped journaliststhrough this harrowing ordeal.
ADVERTISEMENT - CONTINUE READING BELOW
"However, ABS-CBN News will abide by its policy not to payransom because this would embolden kidnap for ransom groups to abduct otherjournalists, putting more lives at risk.
"We ask the nation for your prayers and request ourcolleagues in media to join ABS-CBN News in condemning this unconscionableattack against journalists.
"We thank everyone for the outpouring of support we havereceived in this most difficult time."