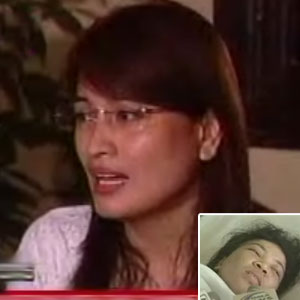 ---
The camp of Princess Revilla-Ocampo announced yesterday—thruGMA-7's 24 Oras—that the housemaid who filed maltreatment chargesagainst Princess was no longer living with the Ocampos as early as March 2008.
Atty. Raymund Fortun, Princess's lawyer, said in statement:"The domestic helper was no longer connected with Miss Ocampo's household asearly as March 28, 2008. Hence, any injuries allegedly sustained by her couldnot have been implicated by Ms. Ocampo."
Princess's camp also stated that it is not true that thehousemaid was a minor—countering the housemaid's claim that she is only 17 yearsold. Recent investigations on the housemaid's biodata stated that she was bornon September 21, 1989, which means she is already 18 years old. However, Princess wouldhave to face child abuse and child labor charges against her if the housemaidindeed turns out to be only 17.
Princess has been getting support from herfamily in this ordeal, although she admits to GMANews.TV that her family is alsoas deeply affected as she is.
"Andyan naman silang lahat para sa akin," Princess said,"pero syempre gusto kong gawin ko...gusto kong patunayan sa kanila na talagangkaya ko 'tong harapin sa tulong ng lawyer ko."
This is not the first timePrincess got herself into an issue concerning her domestic help. In 1997, twohousemaids filed charges against Princess for maltreatment. The case didn't push through when the two maids failed, for unknownreasons, to show up in court.