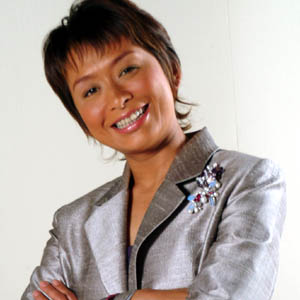 ---

After five days, ABS-CBN's assistant cameraman AngeloValderama was released last Thursday, June 12, by his captors. The armed gunmenwho kidnapped him are believed to be part of the group led by Albader Parad ofthe Abu Sayyaf and Gafur Jumdail of the Moro National Liberation Front Misuaribreakaway group.


Ces Drilon, 46, was kidnapped in Sulu along with cameramen Angelo, JimmyEncarnacion, and Mindanao State University professor Octavio Dinampo lastSunday afternoon. According to reports of ABS-CBN News, the broadcastjournalist and her cameraman Jimmy are "healthy and well."


According to GMANews.TV, Undersecretary Amilasan Amilbajarof the Office of the Presidential Assistant for Mindanao said that a P2-million"board and lodging fee" was paid in exchange for Valderama's freedom.
"[Angelo] Valderama is finally freed. He will undergomedical examination and debriefing by government authorities. We are stillwaiting for developments on the other hostages," said SuperintendentJulasirim Kasim, Sulu police chief.
Here is the statement given by the Drilon family, asdisseminated by ABS-CBN earlier today, June 14:
"Ces has always taken a special interest in the welfare ofMindanao. In spite of the risk of herprofession and the additional dangers of going to Jolo, Ces and her cameramanJimmy Encarnacion braved the trip for a story about the struggles of Mindanao.
"Our family has always had mixed feelings about Ces' chosencareer.
"We are proud that she is a passionate and dedicatedjournalist, committed to reporting the news for the benefit of the nation.
"To us, she is primarily a loved daughter, sister and motherof four young children. We have beenfearful about the risks she has courageously taken to bring the news to all ofus Filipinos. We are painfullyexperiencing this fear and heartache right now.
ADVERTISEMENT - CONTINUE READING BELOW
"We are grateful beyond words to all the people who arehelping us get Ces and Jimmy back. Wewould like to thank the government, the authorities, and the local governmentof Sulu for their persistent efforts to secure their release. Please don't give up. We are counting on you and are praying foryour efforts.
"We are not giving up even on the people who continue tohold Ces and Jimmy captive. We have already tried our very best to have themreleased. Now, we can only hope and pray that the kidnappers have a change ofmind and heart and see the good that will come out of releasing Ces and Jimmy."