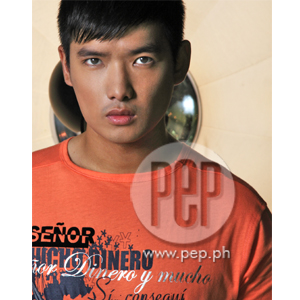 ---
Barely 24 hours after it wasreported that Embassy Bar and Restaurant is closing down due to a recentmêlée, co-owner and events organizer Tim Yap downplayed all the detailsthat came out in a national daily earlier today, June 27.
Contrary to the report,Tim reiterated that the person involved was not a resident DJ of the club, butrather a "freelance emcee who performs in numerous clubs and establishments inMetro Manila."
Tim's claim was consistent withthe news article published by PEP (Philippine Entertainment Portal) last night,June 26, regarding the incident that led to the club's indefinite closure.
In a phone conversation yesterdayevening, Tim informed PEP managing editor Karen Pagsolingan that the"altercation" was between a guest emcee identified as Paul Montemayor a.k.a.DJ Pauly Mac, and a patron named Alex Vargas.
RAPPING FOR ATTENTION. Accordingto the affidavit filed by Vargas's cousin, Leslee Santos, "The DJ, Pauly Macwas rapping in front of my cousin and nudged him, trying to get his attentionto listen to him. As my cousin tried to walk away, the DJ pushed him real hardand started punching him on the face."
Things got worsewhen another fellow allegedly grabbed her cousin, allowing Pauly Mac tocontinue assaulting Vargas.
Vargas's family lambasted thepopular club for its alleged lax security, complaining that none from themanagement even bothered to offer assistance to Vargas during and after theunfortunate incident.
Because of this latest brawl, thecity government of Taguig issued an order calling for Embassy to ceaseoperations while the authorities are conducting a thorough investigation.
ADVERTISEMENT - CONTINUE READING BELOW
Taguig Mayor Freddie Tiñga hasreportedly condemned the incident, declaring that the recurring scufflesinside the establishment are painting a "negative image" of the city.
"People should always feel safehere," Tiñga told the media.
EMBASSY'S OFFICIAL STATEMENT. Inan official statement furnished by Embassy co-owner Tim Yap to PEP, headdressed the issue head on while rectifying at the same time some of theearlier reports relayed to the public—particularly the issue of security andsafety of the club's patrons.
"Embassy regrets theunfortunate incident which occurred last June 26, 2008. Embassy as anestablishment has never espoused any violence of any kind. We denounce in thestrongest terms the altercation, which involved Alex Vargas and PaulMontemayor.
"We wish to clarify that, contrary to what has beenreported in the media, Mr. Montemayor is not, and has never been an employee ofEmbassy. In fact, Mr. Montemayor is a freelance emcee who performs in numerousclubs and establishments in Metro Manila, most of which are competitors ofEmbassy.
"While we regret the incident, weacted promptly and appropriately to resolve the situation and assist Mr.Vargas. Pursuant to our establishment's standard procedure, our securitypersonnel acted immediately to protect Mr. Vargas and the other patrons duringand after the incident. Mr. Vargas was administered first aid by our personneland we had offered to call him an ambulance to take him to the hospital, althoughhe declined later.
"Our personnel had likewiseaccompanied Mr. Vargas to the PNP personnel stationed in front of ourestablishment to give him the opportunity to press charges against theindividuals involved. He likewise declined to do so at that time. We wish toreiterate that Embassy does not condone incidents of this nature and assuresthat it will take the necessary measures to ensure that such incidents areprevented in the future.
ADVERTISEMENT - CONTINUE READING BELOW
"We likewise wish to assure thecity government of Taguig of our continued support for its programs to maintaina positive image for the city."