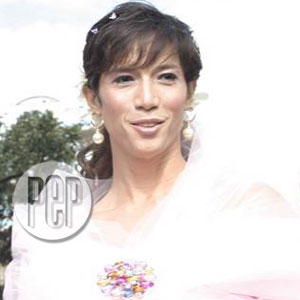 ---
Zsazsa Zaturnnah Ze Moveeh won a very delightfully named award from aninternational gay and lesbian film festival.
One of the fourentries na inilaban ng Regal in the 32nd Metro Manila Film Festivalnoong 2006 (the other three being Shake,Rattle & Roll 8, Mano Po 5 Gua AiDi, and Super Noypi), delayed angnaging recognition for the movie adaptation of the Carlo Vergara comiccharacters in terms of awards.
Wala itong napanalunansa MMFF 2006 awards night but it got two awards sa EnPress Golden Screen Awardsfor Best Screenplay Adaptation and Musical Score. It was also the mostnominated mainstream movie in the prestigious Manunuri Ng Pelikulang Pilipino(Urian) of that year with eight nominations and two wins for Best Actor forRustom Padilla and Best Music.
Recently, inilaban ngRegal Films ang Zsazsa Zaturnnah zeMoveeh sa Calgary's Tenth International Gay and Lesbian Awards held lastMay 27 to June 5 sa Canada featuring mostly gay themed movies from Canada butalso invited several entries from other countries.
Ang Zsazsa ang kaisa-isang entry ngPilipinas and it was screened sa The Plaza Theater last May 30.
The Calgary festival awards were divided intothree categories, audience awards (Courtney Sebree Aarbo Audience Award), juryawards (Riley Metzger Jury Award) and special awards (Riley Metzger HonorableMentions).
Lima ang categories sa special awards, Queer VoiceAward na pinanalunan ng Want from Canada;Poetic Image award, won again by a Canadian entry entitled Body Image and two Canadian-specific awards, Best Canadian Feature(Finn's Girl) and Best Canadian Short(No Bikini).
The fifth is basicallythe best international picture at delightfully funny ang titulo ng award, Best Super-Awesome-Uber-Whack-Mega-Gaylord-Magic-Surprise Film. Ito ang napanalunanng Zsazsa Zaturnnah Ze Moveeh.