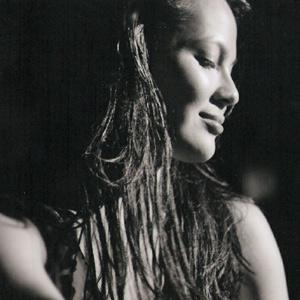 ---

Just a few weeks after launching her debut album a.k.a.Cassandra last June 3, KC Concepcion is elated by the newsthat her first record under Sony BMG is doing very well in Odyssey record bars.
Earlier today, KC herself sent a series oftext messages to PEP editor-in-chief Jo-Ann Maglipon regarding her album andthe music video for which she collaborated with ace photographer Mark Nicdao. Hereis KC's text message (published as is):
"Hi Tita! Just a little update for you! As of July 1, 2008Top 20 count down, courtesy of Odyssey, the No. 1 music store in the Phils.,a.k.a. Cassandra ranked No. 1 based on total album sales of all Odysseybranches nationwide. Have an inspiring day!"
This was verified by Fe Villareal, Ordering Supervisor-Music Category, of Odyssey Music andVideo. She told PEP(Philippine Entertainment Portal) that the 11-track album of KC became the top-selling album in a span of just three weeks. In fact, 1,102 copies of a.k.a.Cassandra were sold in all Odyssey stores nationwide.
ADVERTISEMENT - CONTINUE READING BELOW
KC sends another text message to Ms. Jo-Ann regarding theunusual way they shot the music video for the song "Imposible," one of the cutsin her album.
"My friends and I are doing a little countdown online toofor the new music video of 'Imposible.' Actually the music video is not aVIDEO coz we used a digital camera with high shutter speed and really, reallyinteresting stop motion animation concept of compiling 6000++ photos and makingthem MOVE! 2005 pa namin experiment 'yon ni Marc Nicdao, who directed my video,and now we've done our first music video together! Hehehe! It's a surprise. Allavailable natural lighting too. Yey! Hehe! :)"
The daughter of Megastar Sharon Cuneta and Gabby Concepcion alsorecalls how she braved public transportation in order to shoot this music videoonboard the LRT (Light Rail Transit) system.
"Galing Santolan papuntang Recto, tahimik lang kamingpumasok sa LRT and may nagtanong sa kin, 'KC nagko-commute ka rin pala? Saan angbaba mo?' Nakakatuwa! Di nila napansin na nagsu-shooting kami kasi wala kamingvideo camera o ilaw o ibang equipment na dala."
ADVERTISEMENT - CONTINUE READING BELOW
KC performed a mix of English and Tagalog songs in thisalbum and even added a South African song (translated into Tagalog by Joey deLeon) titled "Doo Be Doo." Her debut album is titled a.k.a.Cassandra because KC's real name is Maria Kristina Cassandra.