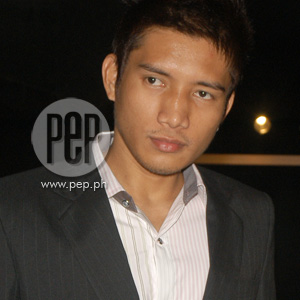 ---
PBA (Philippine Basketball Association) superstar andPurefoods Giants guard James Yap issued a public apology to basketball fansafter getting involved in a near on-court free-for-all brawl last Wednesdaynight, July 9, during a game against Talk 'N Text held at the Ynares Center in Antipolo.
The incident happened in the early goings of the fourthquarter after Purefoods's Jondan Salvador and TNT import Terrence Leather gotinvolved in a physical post-up play. Leather apparently was not pleased by thecontact, throwing the ball to Salvador after exchanging a few words. Yap gotinvolved after kicking Leather during the altercation. The replay showed araging Leather chasing Yap while being pacified by teammates and gameofficials.
"Nangyari kasi, nabato si Jondan ng bola, so natural lang nagugustuhin kong depensahan at ipagtanggol ang teammate ko," explained James toABS-CBN News in an interview.
The former University of the East Red Warriors standout, however, owned up his ill behavior by saying, "Pero inaamin kong mali 'yongginawa ko at humihingi ako ng patawad sa mga fans ko. Di magandang example'yun."
Aside from the three mentioned players, Purefoods EnricoVillanueva, Robert Sanz, and Talk N' Text Ali Peek were all slapped withtechnical fouls for participating in the scuffle. Talk N' Text won the game, 98-83,despite the ejection of Leather following the incident.
Leather likewise issued an apology to the league and theentire Purefoods organization for losing his temper.
Notorious for his volatile temper, Leather also had analtercation in the past against Air 21's Homer Se and Ginebra's Chris Alexanderand comedienne Ethel Booba's ex-boyfriend Alex Crisano.
ADVERTISEMENT - CONTINUE READING BELOW
Yap, on the other hand, rarely got himself into troublealthough he was suspended by league officials last February after hitting Sta.Lucia's Joseph Yeo in the face during the closing minutes of Game 3 of the PBAFinals. Because of the sanction, Yap was barred from playing in Game 4 of thebest-of-seven series, aside from being meted a P20,000 fine for hisunsportsmanlike conduct.
The native of Escalante, Negros Occidental, was being toutedas one of the futures of local basketball even before his foray into theprofessional league. Yap joined the PBA as a rookie in 2004 when he was draftedby the Purefoods TJ Hotdogs as the second overall pick. James powered Purefoodsto the championship in the 2006 Philippine Cup Finals. He also bagged his firstPBA Most Valuable Player trophy that same year.
Raising James's public profile even more is his marriage toactress-host and former presidential daughter Kris Aquino with whom he has ason named James Yap Jr.