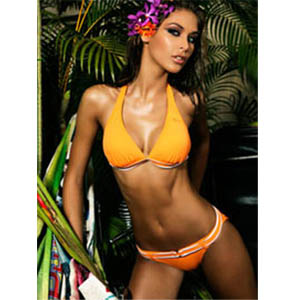 ---
Dayana Mendoza of Venezuela was crowned 2008 Miss Universeheld earlier today, July 14 (Philippine time), in Nha Trang, Vietnam. Shereplaced last year's winner Riyo Mori of Japan.
Miss Venezuela bested other 79 contestants to bag thisyear's crown. The 22-year-old beauty was once kidnapped in her homeland andsays the experience taught her to remain poised under pressure. Dayana is thefifth Venezuelan to win Miss Universe.
Aside from Miss Venezuela, three other Latina beauties madeit in the Top 5: Taliana Vargas of Colombia, 1st runner-up; MarianneCruz Gonzales of Dominican Republic, 2nd runner-up; and Elisa Najera of Mexico, 4thrunner-up. The other finalist was Vera Krasova of Russia, 3rd runner-up.

The other contestants who made it in the Top 15 are from Kosovo, Spain, USA, Italy,Australia, Czech Republic, Hungary, South Africa, Japan, and Vietnam.
Miss El Salvador was awarded Miss Congeniality while MissThailand won the Best National Costume.
The representative of the Philippines, Jennifer Barrientos,failed to make the cut.
ADVERTISEMENT - CONTINUE READING BELOW
Miss Universe 2008 was hosted by TV host Jerry Springer andSpice Girl Melanie Brown and broadcast live to hundreds of millions of viewersin 170 countries.