Video: VinCentiments
With over six million views in just two days, this short film titled KPL has become viral and had the Filipino Facebook community buzzing because of its topic and the performance of SAWAKAS Theater Company and Actors guild president Loren Montemayor Marinas.
Hosted by VinCentiments, the Facebook page created by theater writer and director Darryl Yap and cinematographer Vincent Asis, the video has more than 30 thousand comments from viewers who identify with Loren's character and from people—mostly teachers—who think the film was degrading for teachers.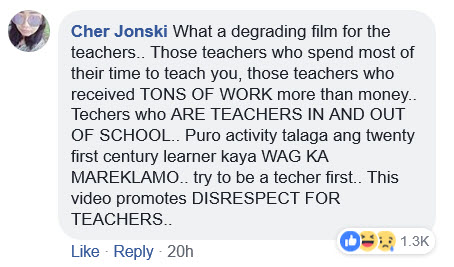 One comment even asked the director of the short film, Yap, to make a another version featuring a good teacher and how students look up to one.

But there are also those who defended it and asked the ones who reacted negatively to finish the whole video before passing judgement.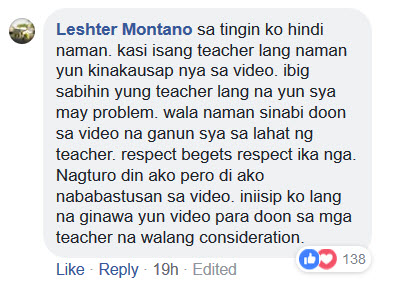 How about you, PEPsters? What can you say about this video? Does it promote disrespect to teachers?