While all five 2016 presidential candidates were on the hot seat, their respective family members were equally feeling the political heat during the last presidential debate.
The last leg of the Pilipinas Debates 2016 was held at PHINMA University of Pangasinan, in Dagupan City, last Sunday night, April 24.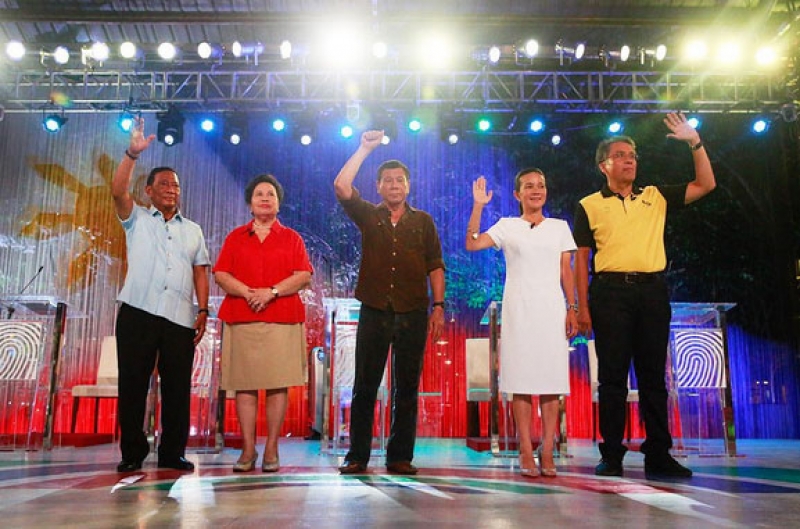 (L-R: Jejomar Binay, Miriam Defensor-Santiago, Rodrigo Duterte, Grace Poe, and Mar Roxas)
Mar Roxas's son Paolo Roxas was moved to tears as he intently listened to the former Department of Interior and Local Government (DILG) secretary's closing speech about fighting for "honest, decent, hardworking governance."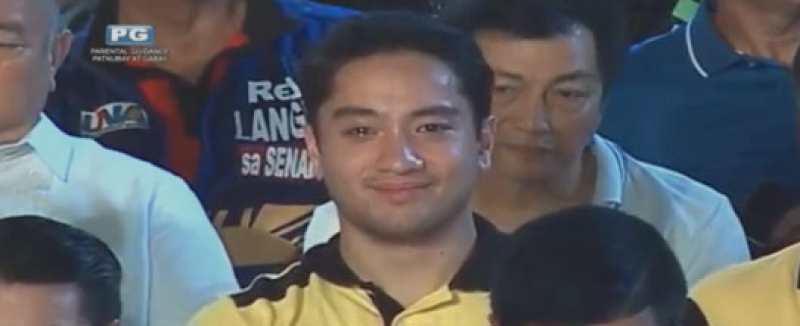 Korina Sanchez-Roxas was also intently listening to her husband Mar telling the audience that "the best is yet to come."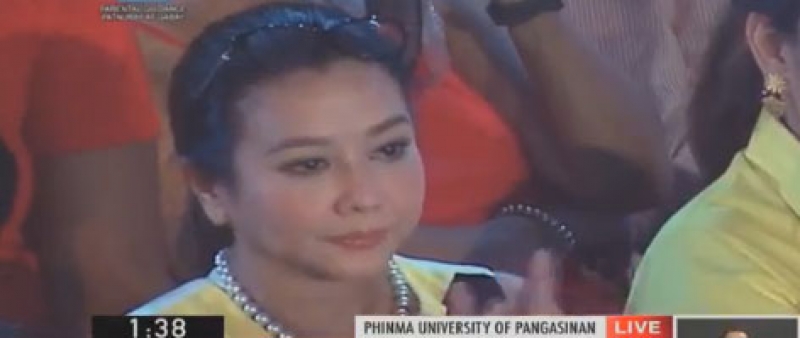 On the other hand, Senator Grace Poe's son Brian Llamanzares was filled with mix emotions during the neophyte senator's closing speech.
At first, he was spotted grinning when Senator Poe compared her newness to public service to that of finding a "new boyfriend" or that feeling of being "freshly showered."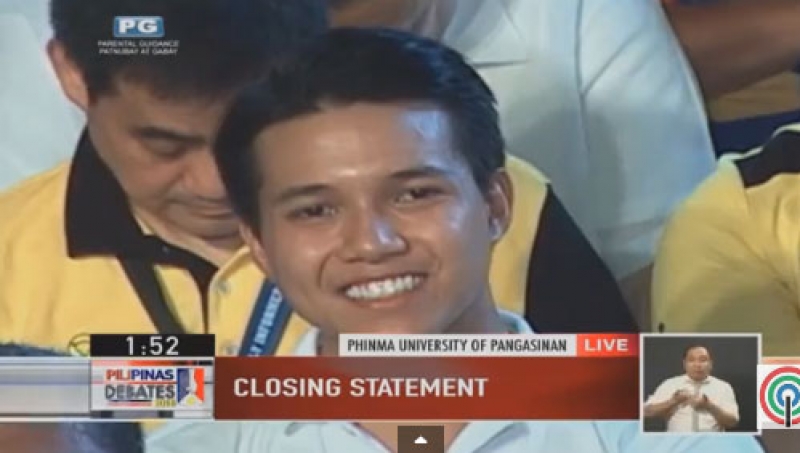 Then Brian looked a bit teary-eyed when his mom dedicated her bid for presidency to the Filipino family, specifically to young Jessa from Bohol who is struggling to finish school.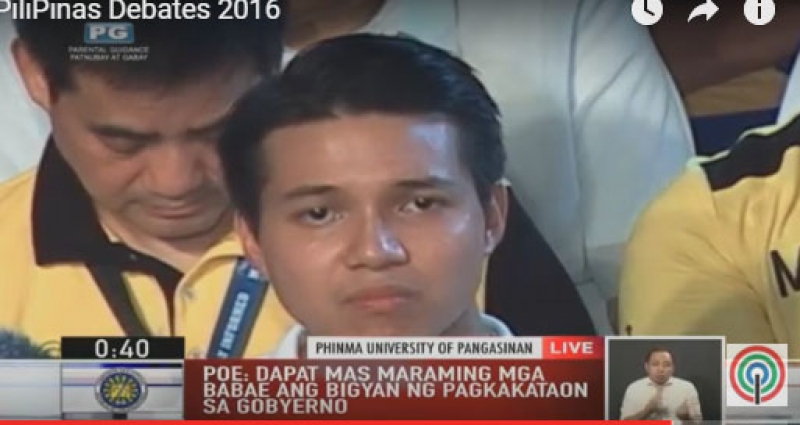 Davao City Mayor Duterte's children probably took the hardest jab during the presidential debate when moderator Karen Davila grilled the mayor about whether or not any of his kids got involved with illegal drugs.
The feisty mayor categorically denied such rumors and even took a strong stance about his willing to kill anyone who's involved with illegal drugs, "even if it is a member of my family."
For his part, Sebastian Duterte was spotted intently listening to his father's closing speech at the end of the debate.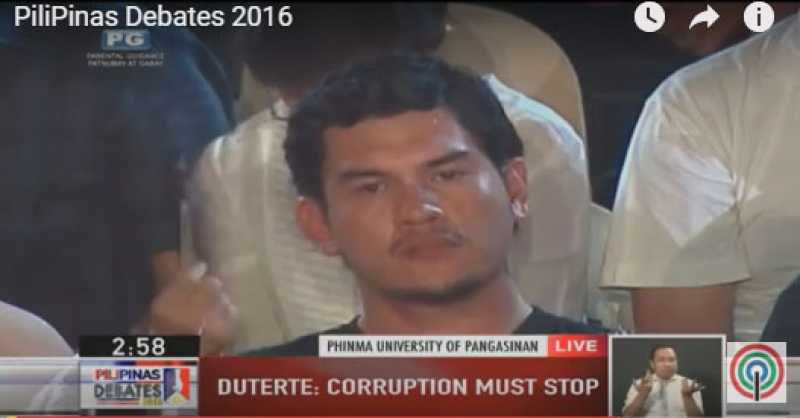 Vice President Jejomar Binay's son and ousted Makati City Mayor Junjun Binay was seen among the audience, seriously listening to his father's speech about their family being "falsely accused" of corruption without sufficient evidence.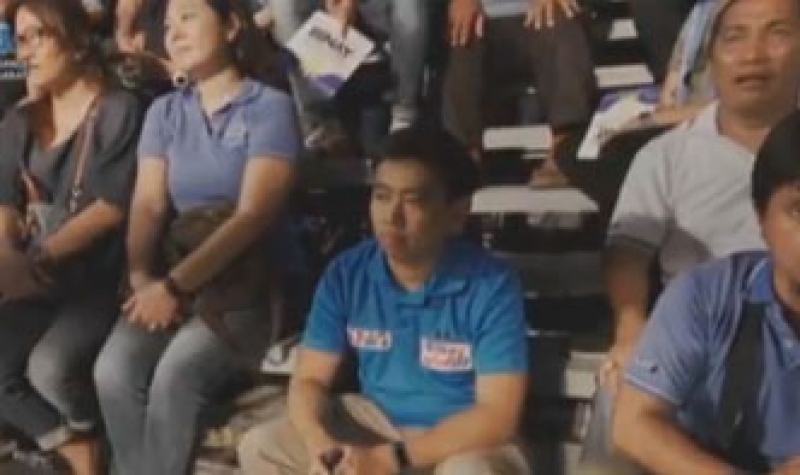 But Junjun was later spotted vigorously raising his hand while chanting "only Binay" as VP Binay capped his speech with his slogan "BFF" or "Binay Filipino Forever."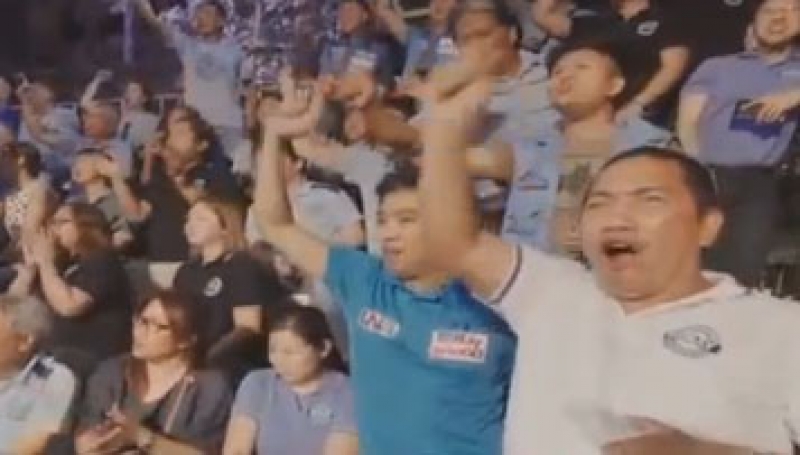 Last but definitely not the least, Senator Miriam Defensor-Santiago gave a glimpse of her old witty self when asked what her husband's role would be if she wins the presidency.
Her husband Narciso "Jun" Santiago was caught laughing on cam while listening to the feisty senator who proclaimed that she just expects him to be home, waiting for her after a long day's work.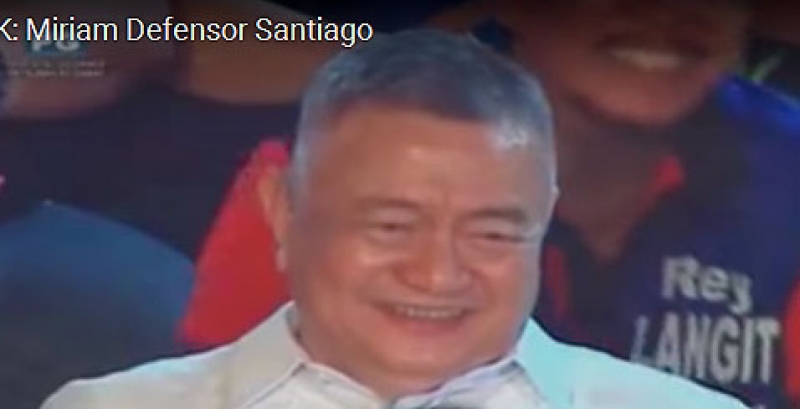 While she seemed a bit under the weather throughout the debate, Miriam blew the audience away with her fierce closing speech about never quitting the presidential race plus this last line: "God preserve this country and begin with me."