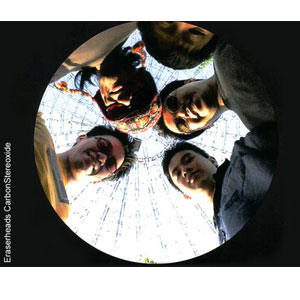 ---

One of thebiggest musical events of the year remains shrouded in intrigue anduncertainty.
When, where, and how tickets and passesto the Eraserheads reunion concert can beobtained remains unknown at press time. Except for the show date, which is slated on August 30 and venue, the CCP Open Grounds, and an officialconfirmation of the reunion from former Eraserheads vocalist Ely Buendia anddrummer Raimund Marasigan, no other information on the subject has beenannounced.
It wasinitially reported that international tobacco conglomerate Phillip Morris would sponsor the show, before another rumor circulated that the promoter was really atelecommunications company.
While these claims remain dubious, Eraserheadsfanatics continue to register on Marlboro.ph to join its "Red List," whichpurportedly doles out tickets and passes to exclusive Marlboro-sponsoredevents, and this supposedly includes the highly-anticipated reunionconcert.
Phillip Morris has yet to issue an official confirmation or denial. In the meantime, debates on the legality of its alleged sponsorship of the concert persist due to the newly-passed law banning liquor and tobaccocompanies from sponsoring "arts, music, and cultural shows."
ADVERTISEMENT - CONTINUE READING BELOW
Promotersand concert-goers already expect a monstrous audience turnout, adding crowdcontrol to the organizers' current list of concerns. This and the allegedMarlboro sponsorship have sparked another rumor: No minors will be allowed atthe concert venue.
In aphone interview with an unofficial spokesperson for the Eraserheads reunion, PEPtried to clarify three major issues. First, are concert tickets really free anddownloadable from sponsors' sites, as Buendia announced in a TV interview?
"We arenot sure," the spokesperson said. "We are going to announce ticket details assoon as everything is concretized."
In the mailing list of Sandwich, Marasigan's present band,the former drummer of E-Heads has already warned zealous buyers of fake tickets currently being sold online andon the streets, and advised everyone to sit tight for further officialannouncements before shelling out cash.
Next, isa tobacco or telecommunications company really sponsoring this concert? Whilehe stressed he's not in the position to answer the question, the spokesperson triedto explain that the concert organizers have yet to announce the finalsponsors.
ADVERTISEMENT - CONTINUE READING BELOW
Finally,is the concert really pushing through?
"We allwant it to happen, na matuloy siya. That is why we're all working on thelegality and logistics problems now. Let's all just wait for more informationhanggang ma-concretize talaga lahat-lahat," the spokesperson ended.
Amidthese vague statements and growing issues, Heads fans' interest intensifies asthe concert date looms nearer. While uncertain on whether they'd even gettickets or not, Heads supporters working and living abroad have booked flightsback to the Philippines just to attend the historic Pinoy rock reunion. As forthose still in doubt that the reunion concert would push through, here's ahopeful announcement.
For thefirst time since their headline-making breakup in 2001, the Eraserheads(Buendia, Marasigan, Buddy Zabala, and Marcus Adoro) rocked anew as a cohesiveunit last Monday, August 4. But there were no raucous crowds or media camerasto witness the momentous meeting. This get-together was actually a private bandrehearsal in preparation for their much-anticipated reunion concert.
ADVERTISEMENT - CONTINUE READING BELOW
The goodnews came from Marasigan, who wrote in his band's mailing list that "the Eraserheadsmet and rehearsed for the first time" on August 4. In his e-mail, he describedthe vibe as "a little uncomfortable since [the Heads] haven't communicated fora long time."
It's open knowledge that there was bad blood between Buendia andMarasigan, the main reason why, initially, an Eraserheads reunion had been out of the question.
But Marasigan said, "[I'm] pleased to announcethat the band was playing better than [I] ever remembered."
He added, "I guesswe all did our homework. Hahaha! There was a lot of drums and no drama."
It's beentouted that due to the acrimony between Marasigan and Buendia, the bandwould practice for only one day. But Marasigan told PEP sans rancor, "Therewill be a few more practices."
While hehad stated before that there's no talk of further shows or a new album, thisone statement is enough to make fans and friends hope for Head-y days tocome.
ADVERTISEMENT - CONTINUE READING BELOW