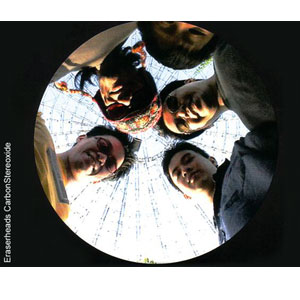 ---
With only a few days remaining before August 30, fans ofthe legendary 90's band Eraserheads are now scampering to purchase ticketsfor the much anticipated rock n' roll happening, which will be held at theBonifacio City Open Grounds in Taguig City.
The one-night only reunion concert was initiatedby Philip Morris, but legal issues consumed much of the giant tobacco firm'senergy and attention. It was forced to entrust the project to another partyas the slated date of the event loomed. That third party turned out to beRadiohead Media Solutions, Inc., in cooperation with the Eraserheads former homelabel, Sony BMG Music Entertainment.
In an e-mail message received by PEP (PhilippineEntertainment Portal) last night, August 27, Radiohead Media Solutions proudly announcedits ownership of the big event, while revealing ticket pricesranging from P800.00 to P1, 300.00. Tickets will be available at allTicketworld outlets.
Gates of the massive open-air venue will open as early as3:00 p.m.
The details of the concert as relayed by its new promoterreads:
"What: Eraserheads Reunion Concert
When: August 30, 2008 (Saturday)
Tickets are available at Ticketworld (891-9999) startingAugust 28, 2008 (Thursday)
Patron: Php 1, 300++.00
General Admission: Php 800++.00
Brought to you by Radiohead Media Inc. in cooperation withSony BMG Music Entertainment Phil. Inc."