Without a doubt, Miriam Defensor Santiago is both intelligent and eloquent.
She graduated with a Bachelor of Arts degree in Political Science, magna cum laude, from the University of the Philippines Visayas.
Then she finished Bachelor of Laws, cum laude, at the University of the Philippines College of Law.
Her credentials also cited the following as her accomplishments.
First female editor of UP's student paper, The Philippine Collegian.
Laureate of the Ramon Magsaysay Award for government service
First Filipina and first Asian from a developing country to be elected a judge of the International Criminal Court.
Her words have been lauded and commanded attention; her pick-up lines have elicited cheers and chuckles from the people who had the chance to listen to her speeches.
Miriam's academic and professional background, not to mention her bold and vivid life, has set her apart from the rest of the candidates.
Here are eight interesting things about this feisty and fearless public servant.
1. She became a campus beauty titlist (just like Boots Anson-Rodrigo) not just once but twice.
2. According to her contemporaries in UP College of Law, Miriam was known for her "wow legs."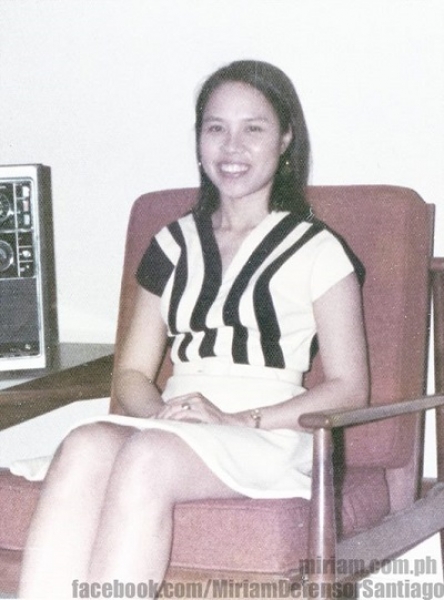 3. She considers the late Juan Flavier "the most honest senator."
4. Technically, her first boss as a government employee was then Secretary of Justice Juan Ponce Enrile. She was his special assistant.
Four decades later, she would accused him as the "mastermind" or "brain" of the alleged pork barrel scam, and he would call her, "bitter and obsessive hater."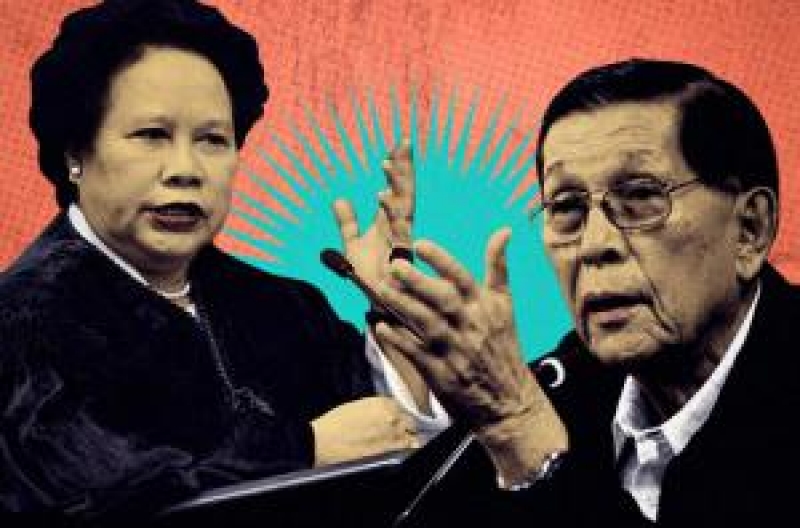 5. Miriam is ambidextrous.
6. She doesn't have a beauty regimen.
"Basically I just wash my face a lot," she said in an interview with Philippine Star's Jojo Silvestre.
She added, "Since I was a little girl I never used make-up because I had flawless skin and I had cherry pink lips. They would ask me what make-up I did apply, but I didn't apply any. I didn't use anything at all when I was in high school."
7. As a wife, she's not the clingy type.
Five years ago, after the renewal of her vows with Narciso Santiago Jr., who's been her husband for 45 years this 2016, she revealed two things about her marriage.
"We never see each other in my house. That's the secret. Sometimes, I'm surprised that I'm married to someone so good-looking because I hardly ever see him.

"We sort of get surprised when we see each other in the corridors.
"In other words, we don't breathe down each other's neck.
"We have autonomy, we have space.

"My husband's completely free, he's a liberated man. I don't care what he does at night.
"He doesn't have to call me with his itinerary. I just presume he's going to be loyal to his marriage vows.
"And I've been extremely faithful to my husband. I've never flirted with anybody, even abroad."
Her advice to couples, "Be kind to each other."
8. She has two biological sons, two adopted daughters, and four grandchildren.
According to the blog SisterSecrets.com.ph, her kids were all breastfed, and she taught them how to swim.
Sundays, by the way, are reserved for her apos.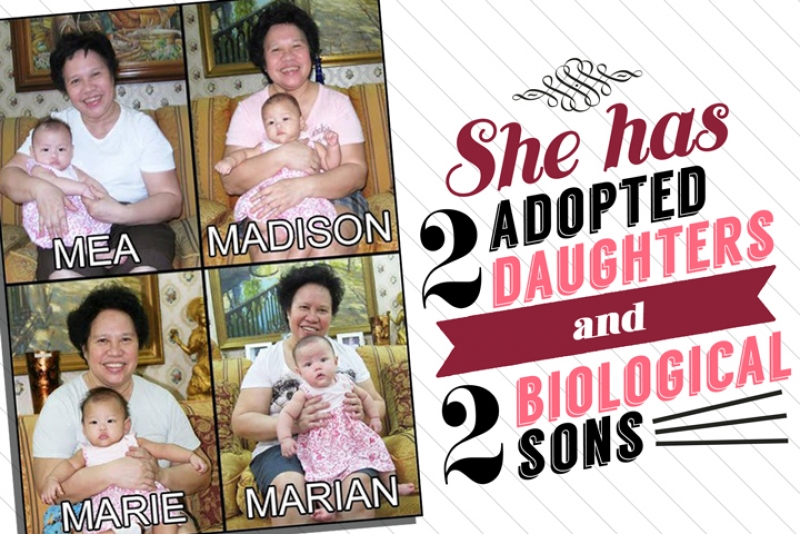 Her association with vice presidential candidate Bongbong Marcos, the son of dictator Ferdinand Marcos, was a major turnoff to those who are anti-Marcos.
Her lung cancer has been deemed as deterrent.
But at the last presidential debate, she assured her loyal supporters, "
I will never quit, I will never stop, I will never withdraw."