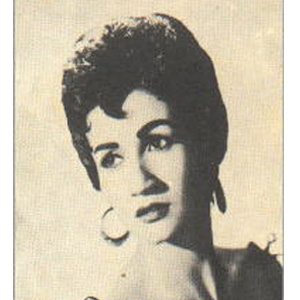 ---
After Cinemalaya paid tribute to Ms. Anita Linda earlierthis year, Robinsons Movieworld and the Independent Filmmakers MultipurposeCooperative (IFC) will be paying tribute to Ms. Rosa Rosal.

Born Florence Lansang Danon in 1931, Ms. Rosa Rosal is known for being one ofthe most famous stars of LVN Pictures. The veteran actress, whose last moviewas shown in 1976, is now the governor of the Philippine National Red Cross andchairperson of the Red Cross Blood Program.


Four of herblockbuster hits Anak Dalita (1956), Badjao (1957), Biyaya ngLupa (1959), and Sakada (1976) will be screened for the first editionof Sine Klasiks, a project that will pay tribute to the pillars of thePhilippine movie industry. Robinsons and the IFC will be featuring classicfilms from way back in the 1960's to the 1980's that starred veteran actors andactresses who brought honor to the Philippine movie industry.


The organizers of Sine Klasiks hope to educate thisgeneration about the art of filmmaking 50 years ago, providing a goodcomparison for more recent movies in terms of cinematography, musical scoring,production, and the actors' portrayal.
Rosa Rosal's Anak Dalita bagged the Best Pictureaward in the 1956 Asian Filmfest, held in Hong Kong that year. Though it didn'tdo very well at the local box office, it earned for Ms. Rosal a specialcitation from then Philippine President Ramon Magasaysay, as well as her secondFAMAS Best Actress Award


According tofilmmaker Ed Cabagnot, LVN president Doña Sisang was initially wary ofcasting Rosa as a Tausog princess because of her sophisticated, fair looks. Butin the end, the actress got the part with the help of the makeup department.The film Badjao went onto win four major awards at the Asian Film Festival Awards in Tokyo in1957.

In the late '60s, Ms. Rosal entered public service through the TV shows Kapwa Ko, Mahal Ko and Damayan. She then became aspokesperson for the Philippine National Red Cross and the Philippine BloodBank for more than three and a half decades
ADVERTISEMENT - CONTINUE READING BELOW
In 1999, the veteran actress was awarded the Ramon MagsaysayAward for Public Service. She was cited for "her lifetime of unstintingvoluntary service, inspiring Filipinos to put the needs of others before theirown."
In 2006, President GloriaMacapagal-Arroyo bestowed on Ms. Rosal the Order of the Golden Heart with the rankof Grand Cross for a lifetime in public service and for her work with the RedCross.
Sine Klasiks PresentMs. Rosa Rosal willhave its grand launching with Ms. RosaRosal onthe 17th of September (7 pm) at Robinsons Galleria Cinema 3. A program will be conducted in honor of Ms. Rosa Rosaland the Lamberto Avellana movie Anak Dalita will be screened at thevenue as well.