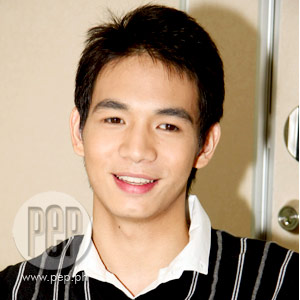 ---
College basketballstandout and television host Chris Tiu is a marked man both on and off thecourt.
Amidst all the hypegenerated by the championship showdown between bitter rivals Ateneo De ManilaUniversity's Blue Eagles and the De La Salle University's Green Archers, the Tiufamily reportedly hired bodyguards to accompany the sweet-shooting swingman againstpossible danger.
Regarded as the heartand soul of the Blue Eagles, Chris was reportedly being hounded by unknownindividuals since the title duel pitting the two elite college squads wassettled last week. Authorities fear that Chris's reputation as Ateneo's mainoffensive weapon makes him vulnerable to threats coming from suspected membersof game-fixing syndicates.
Both the UAAP and theNCAA have been hounded with game-fixing issues for several years. Last July 24,FEU Tamarraws main man Mac Baracael was shot by an unidentified gunman outsidethe campus. The attack sidelined Baracael for a number of games but was able toreturn at the tail-end of the tournament's second round. Although the motive behindthe shooting remains sketchy, speculations are strong that people involved inaltering game results were directly involved.
Game 1 of the UAAPFinals opened yesterday with the Blue Eagles drawing first blood over theArchers, 69-61, to take a 1-0 lead in the best-of-three affair.
Tiu only scored 2points and was totally a non-factor throughout the game. Team officials,however, dismissed the assumption that Tiu's lackluster performance was brought aboutby security threats. Foul trouble, they pointed out, was the main reason behindChris's poor showing.
Aside from jugglingbasketball and school, the Chinese-Filipino athlete is the host of GMA-7's Ripley's Believe it or Not and Pinoy Records alongside Pinoy boxing icon Manny Pacquiao.