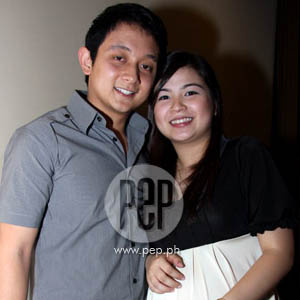 ---
Inah Revilla, the eldest daughter of Senator Bong Revillaand actress Lani Mercado, has given birth through caesarean section to a healthy baby girl—her firstchild with husband Vince del Rosario—earlier tonight, September 30, at 6:59p.m.
The young couple named their daughter Alexa Daniela delRosario.
PEP (Philippine Entertainment Portal) received a textmessage from Lani herself announcing Inah's safe delivery tonight. "Inah and Vince are now proud parents of 6.13 lbs baby," said Lani in her text message sent to PEPcontributor Nora Calderon.
Inah was rushed to the hospital earlier today after experiencingcontractions. While Inah was at Makati Medical Center, her grandfather, former Senator RamonRevilla, was in the ICU of St. Luke's Hospital after suffering a series of mild strokes. Inah's father, Bong, in the meantime, has just been released from Asian Hospital for severe migraine.
Inah, 18, and Vince, 23, got married last May 28, 2008 at Manila Cathedral in Intramuros, Manila.