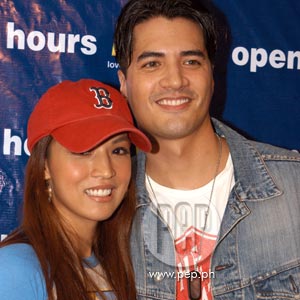 ---
Sexy actress Aubrey Miles gave birth to her firstson with boyfriend Troy Montero. They named their child Hunter Cody Miller.
Saksi reported that Aubrey gave birth at 2:30 a.m. today, October 3, at St Luke's Medical Center, through normal delivery. Hunter weighed 7.5 lbs.
Aubrey was already on her fourth month of pregnancy when sheadmitted to the public that she was pregnant. In an interview on The Buzz lastApril 20, Aubrey and Troy revealed that they were expecting their childtogether.
"Yes, I'm pregnant," said Aubrey. "Matagal na talagakami nagko-conceive, last year pa, ni Cody [Troy's real name]."
Aubrey said she found out that she was pregnant only onher third month.
Aubrey and Troy have been together for five years now. Theyplan to get married next year.