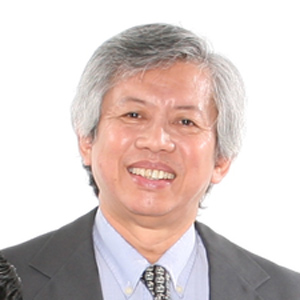 ---
The financial problems and the upcoming elections of theUnited States are hindering preparations for Dekada Cinemanila, but organizersare making sure that they will offer a grand event that is suited for theirtenth anniversary celebration.

For the 10th edition of the Cinemanila International Film Festival, Amable "Tikoy" Aguiluz VI announced that they have chosen to conferthis year's Lifetime Achievement Award to screenwriter Jose "Pete" LacabaJr.
In the October 11 press conference of Cinemanila held atGateway Mall in Cubao, the renowned filmmaker told PEP (PhilippineEntertainment Portal) the reasons for honoring Mr. Lacaba. "Nakakahiya nga,nauna pa ang India sa Pilipinas," he says candidly.
"It's about time! Peteshould be a National Artist for Cinema. Number one, lahat ng pelikula ni LinoBrocka na nag-compete sa Cannes, sino ang sumulat? Si Pete Lacaba."
Last July, Mr. Lacaba received the Aruna Vasudev LifetimeAchievement Award at the 10th Osian's-Cinefan Festival of Arab and Asian Cinemain New Delhi, India. (Click HERE for related story)
Mr. Lacaba is currently the executive editor ofSummit Media's YES! magazine, the sister publication of PEP. Hisscreenplay credits include Jaguar, which competed at the CannesInternational Film Festival in 1980, while Bayan Ko: Kapit sa Patalim competed in1984. Orapronobis was screened out of competition in 1989. Ricky Leeco-wroteJaguar with Mr. Lacaba.
In honor of the Lifetime Achievement Awardee, the classicfilm Bayan Ko will be screened as the closing film of Dekada Cinemanila.According to Anima Aguiluz, daughter of Direk Tikoy and festival programmerof Cinemanila, they found a copy of Bayan Ko in Toronto, Canada.


Aside from honoring Mr. Lacaba, Cinemanila will also pay tribute to Cirio H.Santiago, the director of the films T.N.T. Jackson (1975), Firehawk (1993),Ultimatum (1994), and Vital Parts (2001). The Director in Focusis Brillante "Dante" Mendoza, who will have a retrospective of his films duringthe 14-day film festival.


This year's edition will feature over a hundred films from 35 countries in exhibition, sevenfilms will compete for the international category, seven films will contend forthe Southeast Asian competition, while six locally produced entries willcontend in the Digital Lokal section. A total of P1 million worth of prizeswill be given to the winners of the said sections.
ADVERTISEMENT - CONTINUE READING BELOW


Last year, Hollywood director Quentin Tarantino arrived in the country toreceive his Lifetime Achievement Award from Cinemanila. (Click HERE for related story)

Who are the foreign guests who will be attending this year? "We have KennethMoraleda, the Fil-Am actor in the movie Lucky Miles. If you're thinkingof names like Spike Lee and Oliver Stone, they are not confirmed yet. As youknow, it's three weeks before the U.S. elections, and merong crisis sa U.S. sowe have no confirmation yet."

When PEP asked if it's true that French directorMichel Gondry will be attending this year's festival, Direk Tikoy simply said,"Mukhang totoo." Mr. Gondry is best known as the director of the JimCarrey-Kate Winslet starrer EternalSunshine of the Spotless Mind (2004).


The tenth edition of Cinemanila will run from October16 to 29 at the Gateway Mall. Tickets for the movies will be sold at P100.