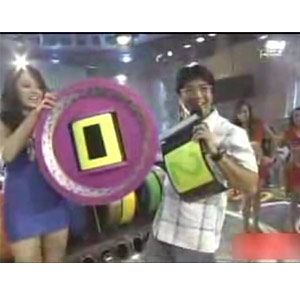 ---
After more than a year, the Department of Trade and Industry(DTI) finally released the result of its investigation on the administrative charges filedagainst the defunct "Wilyonaryo" segment of Wowowee. (Click here to read related article.)
In its 11-page decision released yesterday, October 13, GMANews reported that the DTI found the segment of the noontime show to haveviolated the Republic Act 7394 or the Consumers Act of the Philippines.
Part of the decision read: "A reasonable assessment of theexisting game mechanics and procedures implemented at the time of the subject20 August 2007 'Wilyonaryo' episode reveals that the game show segment allowed areasonable likelihood of error and provided the host and organizers significantlatitude in controlling the outcome of the contest."
Hence, the government agency ordered ABS-CBN to pay the P290,000 fineand come up with an execution of written undertaking.
PEP (Philippine Entertainment Portal) tried to get the sideof ABS-CBN about the decision of the DTI, but its Corporate Communications departmentsaid that the network has yet to issue an official statement.
The controversy sparked on August 20, 2007 during the "Wilyonaryo"jackpot segment of Wowowee. One of the wheels (violet) used in the game contained both the numbers "0" and"2." These numbers represented the prize money a contestant could possiblytake home, either zero or two million. (Click hereto read related story.)
When PEP tried to get theside of Wowowee with regard to this incident, an ABS-CBN executivesaid that it was an honest mistake and that Willie unintentionally pulled thestrip that contained number "2" so the number "0" appeared,which was said to be the base of the wheel. (Click hereto read related article.)
ADVERTISEMENT - CONTINUE READING BELOW
DTI started its investigation when the issue caught theattention of Senator Manuel "Mar" Roxas, chair of the senate trade and commercecommittee, and expressed his intention to probe the alleged rigging at theABS-CBN noontime variety show. (Click hereto read related article.)