The people close to him would describe Jejomar Binay as "magaling sa tao."
Even after he began surrounding himself with a slew of bodyguards, the vice president is the type who would pause and make small talk with people.
Academically, he was a Iskolar ng Bayan.
He went to University of the Philippines Preparatory School for high school, obtained his B.A. Political Science degree from University of the Philippines in Diliman, and finished his Bachelor of Laws at the UP College of Law.
Before he became the vice president of the country, he served Makati as mayor for 21 years.
Here are eight interesting facts about the 73-year-old presidential candidate.
1. He loves to study.
He went to 12 different schools after law school; earned two doctorate degrees, three master's degrees, and six diplomas and certificates for the management programs and short courses he took.
2. Save for his youngest daughter Anne, the rest of his family worked or still are working for the government.
His wife Elenita and son Junjun both served as mayor of Makati.
His daughter Abby, who used to be the representative of Makati's second district, is now running for mayor of Makati.
His daughter Nancy is presently a senator.
His daughter Marita Angeline, according to the vice president's government website, is part of Vice President's Private staff and ceremonial division and office of the director for the administration and finance.
3. His name is actually from Jesus, Joseph, and Mary.
Back in the 80s, when his role was to defend and die for former President Cory Aquino, Army fatigues became his trademark, thus, earning him the moniker "Rambotito" or Little Rambo.
Photo: Quierosaber.wordpress.com
4. Jojo, his nickname, doesn't get offended when people call him "nognog."
He actually made it part of his campaign ad.
In an interview, he was quoted as saying, "Binabati ko nga ang aking mga 'cousin,' mga cousin-itim, mga cousin-tangkad ni Jojo Binay."
5. When asked who among the local actors would he want to star in his biopic, he answered, "Alden Richards."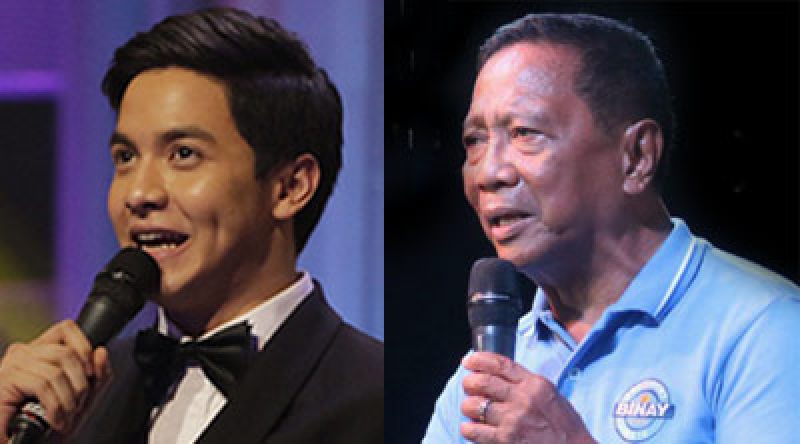 6. He's been to 60,000 wakes.
In an interview with Radyo Inquirer, he said he would average eight to 20 wakes every night.
At the wake of Biliran Congressman Gerry Espina Sr. in February 2013.
7. Even if he goes home at past 1 a.m., he would wake up at 6 a.m.
8. He is currently facing five plunder complaints.
But in one of his speeches, he described these complaints as "devoid of facts, devoid of legal basis, and fueled by the dirty politics that was supposed to have been swept away with the previous administration."