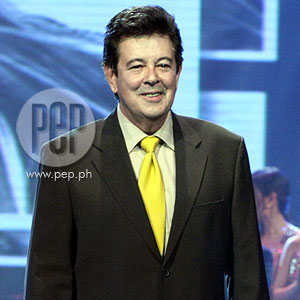 ---
Veteran actor Eddie Gutierrez is now in stable condition after undergoing a heart operation at the St. Luke's Medical Center (SLMC) in Quezon City yesterday, November 5, according to a text message sent by his daughter Ruffa Gutierrez.
Reports said that Eddie, the father of actor Richard Gutierrez and TV host Raymond Gutierrez, underwent an angioplasty operation two days after he was admitted to SLMC due to two blockages in his artery.
Angioplasty is a surgical procedure to reduce or eliminate blockages in coronary arteries, according to www.cardiochannel.com.
In an interview with GMA News yesterday, Dr. Fabio Enrique Posas said that the 66-year-old actor is now in stable condition after going through a two-hour operation.
"He underwent coronary andiogram, subsequent to that we do angioplasty to some of his coronary arteries... two strands were implanted to his coronary arteries," explained Dr. Posas.
Eddie is scheduled to be discharged on Friday, November 7, according to GMA News.
ADVERTISEMENT - CONTINUE READING BELOW
Ruffa sent a text message to PEP (Philippine Entertainment Portal) last night, expressing gratitude to people who prayed for her father. The message read: "Thank you for all your love, unwavering support and prayers. Dad's angioplasty was successful. He's in high spirits as he recovers at the CCU (critical care unit) of St. Luke's."
She included an inspiring quote: "God's love has the power to change everything in our lives. It can drive away every fear, remove every worry, and heal every wound."