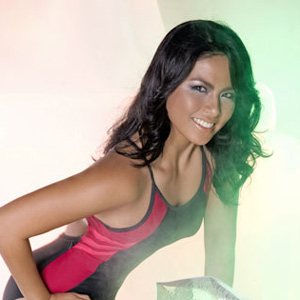 ---

Pinoy Fear Factor: Argentina, South America lost another contender when LJ Moreno was eliminated during the sexta ronda de eliminacion.

In the first stunt, the participantes had to climb up one log and then balance themselves on top of five other logs before they could grab the yellow flag from each log. The fastest to do the stunt will get iwas-peligro (immunity) from the elimination, while the biggest loser will suffer a serious consequence. Savanah Lamsen was unable to climb up the first log so she was automatically placed in the bottom three contestants.

The second stunt had a PFF candy store but instead of serving chocolate or candy, there were insects, rodents and various creatures served to the participantes. Manuel Chua had to eat one mouse, two cockroaches, five maggots, five scorpions, as well as earthworms. Jommy Teotico of the Pump Squad suffered from a swollen lip when a scorpion stung him. Still, he was able to consume 20 scorpions. LJ Moreno could barely swallow the 20 cockroaches that she was assigned to eat. Meanwhile, Janna Dominguez was tasked to eat 20 worms.

In the final stunt, they had to complete the inverted bungee stunt, which involved holding one's breath underwater while hanging upside down and holding a weight. Former actress LJ had to face her fear of depths twice in this stunt because of miscommunication problems.

LJ insisted that she wasn't offered a nose clip on her first try, when she had a time of 12 seconds. The stunt team, however, said they offered her but she refused. The nose clip proved beneficial to the other contenders.

After reviewing the video and seeing no offer was made, Pinoy Fear Factor host Ryan Agoncillo allowed her to do it again to be fair. A teary-eyed Savanah was initially against giving friend LJ another crack at the stunt, knowing she would be eliminated if LJ did better. However, Ryan assured Savanah that she can also repeat the stunt if she wanted to. She didn't have to. LJ could only go breathless for 11 seconds on her second try.

Her co-participantes Manuel clocked in 1:18, Janna stayed for 39 seconds, and Savanah was submerged for 19 seconds before she let go of the huge weight.

The actress turned preschool teacher is the sixth eliminado after veterinarian Elmer, aspiring chef Jose Sarasola, model-TV host Phoemela Baranda, basketball hunk Ram Sagad, and sexy model Gail Nicolas.

"I can go home able to say that I gave my all in every stunt. I was able to face all my fears, and that alone is a big achievement for me," said LJ.

With her physical strength, confidence and competitive spirit, LJ was one of the participantes favored to be the first El Ultimo Participante who will take home P2 million and a house and lot. However, the former "pump squad killer" couldn't pull off another breathtaking performance in a stunt that left her gasping for breath.

Moving on in the competition are the "SAISTIG" (Sais na Astig) composed of struggling businessman Manuel Chua, balikbayan Marion Cruz, model Jommy Teotico, kargador RJ Lapus, stand-up comedienne Janna Dominguez, and ledge dancer Savanah.

One of them will break a "Fear Factor" world record this week, while another will undergo an accident that will change the tone of the contest.

Watch the remaining six participantes take on more terrifying and gut wrenching stunts in the name of pride and for the sake of their loved ones on Pinoy Fear Factor with host Ryan Agoncillo from Monday to Friday after Eva Fonda. Highlights of the competition are aired on PFF: Special Edition every Saturday, 7 p.m. on Studio 23.
ADVERTISEMENT - CONTINUE READING BELOW