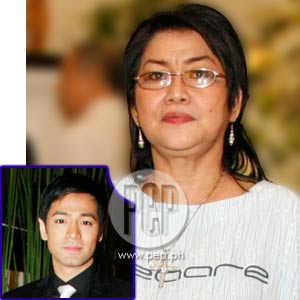 ---
Lolit Solis talks about the initial reaction of her former ward Hayden Kho when he learned about the leak of his sex videos. "Nag-sorry naman siya," she said. "Nag-sorry naman siya sa nangyari."
Her recent conversation with the 29-year-old doctor opens some revelations on why he videotaped his "lovecapades."
According to the talent manager-host, this was Hayden's way of documenting memories. If others opt to take pictures or keep a diary, Hayden does it via a video camera.
Taking Hayden's line of reasoning, Lolit speculates that Kho may also have a "Vicky Belo" chapter in his collection. "Kaya nga I was not even shocked noong sabihin ni Vicky na mayroon din siyang video," Lolit says.
But this is refuted by Dr. Belo's lawyer, Atty. Peter John Javier. He says there is no such video of his client. "Definitely not," he stresses. "No comment, but I'm sure there's none."
As for Vicky, she's trying to distance herself from the issue. And Lolit just wants the public to stop dragging her friend's name into the brouhaha.
"Sabihin na natin she's the girlfriend of Hayden," Lolit argues. "So, bakit siya kasali sa nangyayari ngayon? Napipintasan na nga siya sa pagpapatanggol kay Hayden. Kaya siguro [nag-detach] siya nang kaunti..."
KHO'S BROD NOW MISSING. The person allegedly behind the Iinternet upload of the videos, Eric Johnson Chua, Kho's frat brother, was among those summoned by the NBI for questioning.
Where is he?
Neighbors of Chua's rented computer shop at East Asia warehouse in Quiapo, Manila, say they haven't seen him in three months. The staff of Chua's computer businesses in Manila, Pasay, and San Juan also say they have not seen their employer for some time now.