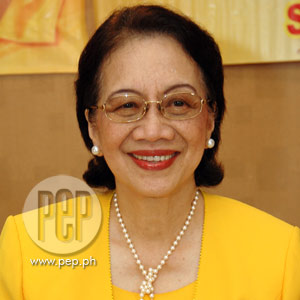 ---
Dignitaries from around the world have delivered letters of commemoration for the late President Corazon Cojuangco Aquino,who succumbed to colon cancer yesterday, August 1.
Among them were five presidents or heads of state, six other world leaders, and several local leaders.
HEADS OF STATE. United States President Barack Obama leads the world in giving a tribute. In a statement, Obama said Aquino "played a crucial role in history" through the historical People Power that ousted the dictatorial Marcos regime.
"Her courage, determination, and moral leadership are an inspiration to us all and exemplify the best in the Filipino nation. On behalf of the American people, the President extends his deepest condolences to the Aquino family and the nation of the Philippines," the statement read.
Chinese President Hu Jintao said the Philippine president was an outstanding leader who had made significant contributions to the the growth of Philippine-China relations.
"On behalf of the Government of the People's Republic of China, the Chinese people and on my own behalf, I would like to extend to Your Excellency and, through you, to Madame Aquino's family members my deepest condolences and sincerest sympathy," Hu said.
ADVERTISEMENT - CONTINUE READING BELOW
Indonesian President Susilo Bambang Yudhoyono said he was saddened by the death of Aquino who was greatly admired in his country.
"She will be remembered as a heroic woman who waged a courageous struggle for democracy and justice in the Philippines. As President and as citizen, she consistently carried herself with dignity and integrity," Yudhoyono said.
Thai Prime Minister Abhisit Vejjajiva said Thailand will always remember Aquino's "tireless devotion to peace, stability and democracy."
Japanese Prime Minister Taro Aso remembered Aquino's contribution to friendly ties between his country and the Philippines.
WORLD LEADERS. Other world leaders also paid tribute to the former president.
U.S. Secretary of State Hillary Clinton called Aquino an inspiration, "admired by the world for her extraordinary courage after the assassination of her husband, and later, during her service as president.
"She helped bring democracy back to the Philippines after many years of authoritarian rule with a faith in her country and its people that never wavered," Clinton said.
ADVERTISEMENT - CONTINUE READING BELOW
U.S. Ambassador Kristie Kenney said the former president was well-loved and was an icon of freedom around the world.
"We will deeply miss her personal warmth and her tireless zeal on behalf of talented Filipinos emerging as leaders in those fields. Our deepest sympathy, thoughts, and prayers are with the Aquino family and all those who, like us, loved her," the ambassador said.
Ambassador Alistair MacDonald of the Delegation of the European Commission to the Philippines said his "deepest sympathy go to the family of President Aquino, and to the Philippine nation, on this very sad occasion."
British Foreign Office minister of state Ivan Lewis issued a statement saying the British government joins the rest of the world in mourning the death of an icon.
Former Foreign Office Minister Lord Malloch Brown was greatly saddened by the news of Aquino's death. Brown was an advisor of the former president.
ADVERTISEMENT - CONTINUE READING BELOW
"As an advisor in her campaign against President Marcos, the privilege of working with Cory and watching her was one of my life's greatest lessons in courage, leadership, the art of politics and humanity. The way she and all her family made such friends of me as an outsider is something I have always treasured," Brown said.
British Ambassador Peter Beckingham reminisced about his meeting with Aquino, because it left him with "an overwhelming sense of her grace, charisma and compassion."
"The Philippines has lost a wonderful leader who is widely admired in Britain for her courage and inspiration," Beckingham said.
LOCAL LEADERS. In the Philippines, former President Fidel V. Ramos, Aquino's successor, said he believes the death of the former President is not only a loss to the country but to the whole world.
"Not only the entire Filipino nation grieves, but [also] the whole world. Cory Aquino represented the past and the future of our people and led in the direction of a better future for our people," said Ramos, Aquino's former Secretary of Defense.
ADVERTISEMENT - CONTINUE READING BELOW
Former President Joseph Ejercito-Estrada praised Aquino's humility and self-sacrifice, alluding to the former President's smooth retirement from power.
"When her term ended, she presided over a smooth and peaceful transition of power, providing an example to her successors. She did not cling on to power. She left behind a valuable legacy of self-sacrificing leadership," Estrada said in a statement.
Meanwhile, Vice President Noli de Castro, Sen. Loren Legarda, Sen. Mar Roxas, Sen. Manuel Villar, Jr., Sen. Francis Escudero, Makati Mayor Jejomar Binay, and several others who have declared their desire to run for president in 2010, also expressed their condolences.