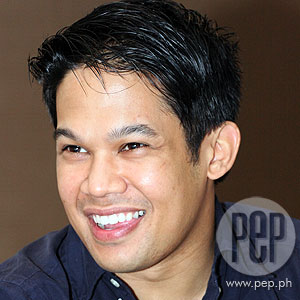 ---
News has reached PEP (Philippine Entertainment Portal) that tension is brewing in the radio station Magic 89.9.
According to a source, who does not want to be named, the ruckus happened when Mo Twister, one of the senior DJs of Magic 89.9, was given a pay raise that was viewed by some of his colleagues as "over the top." The source added that with the pay hike, the DJ effectively doubled what he earns to up to P300,000 a month.
In an exclusive interview with PEP yesterday, August 7, the controversial DJ admitted to the raise, but he declined to reveal the amount, because "the management may not allow [him] from doing so." He just confirmed that it was really double what he used to earn.
Mo added that he has not heard of any protest since he received the hike last April 2009. He said that anybody who has a problem with that should consider his "popularity and proven loyalty" to the station. He said this is the reason the owners of Magic 89.9 increased his salary.
ADVERTISEMENT - CONTINUE READING BELOW
Magic 89.9 is owned by Quest Broadcasting, Inc.
"I started with Magic when I was 17," Mo began. "I'm 31 now, and that proves how I'm loyal to the station... I also believe my program has influenced other radio programs in other stations. Before, [radio programs] contain mostly music, now they have more talk because of my program... The program is number one and we never lack advertisers. If any DJ has a problem with [the raise] he/she should consider that."
Mo became popular for his radio program Good Times With Mo, with Mojo Jojo and Grace Lee. The show broadcasts a segment called "Forbidden Questions" that reveals the dark secrets of celebrity guests. His demeanor and hosting style also earned him enemies in showbiz, among them Cristy Fermin and Jobert Sucaldito.
Mo also co-hosts GMA-7's Sunday showbiz talk show Showbiz Central with John "Sweet" Lapus, Pia Guanio, Rufa Mae Quinto and Raymond Gutierrez.
ADVERTISEMENT - CONTINUE READING BELOW
EXCLUSIVE CONTRACT. Mo told PEP that the raise was part of the exclusive contract he signed with Magic 89.9 last April. He explained that it was the first contract of its kind that he signed with Magic since he started working there 14 years ago.
The controversial DJ added that the owners of Magic gave him the contract after he told them of the efforts of two other radio stations to "pirate" him. After considering his loyalty to the station, and the high ratings of his radio program, the owners decided to entice him with a raise.
"I was being offered by two radio stations to be a DJ with them... they were good offers also. But considering that I have been in Magic for a long time already, I decided to stay and sign the exclusive contract," Mo said.
Mo has chosen not to identify the two radio stations that had asked him to transfer to them.
ADVERTISEMENT - CONTINUE READING BELOW
CHERRY CAR. Another issue that has reached PEP is that the DJ Mo is now receiving up to 50,000 pesos per hosting gig, outside his usual TV and radio appearances. In one instance, said the source, Mo was given a brand new Cherry Car, currently priced at around half a million, in exchange for 10 to 15 hosting gigs.
Mo denied these allegations.
"The hosting gigs are used by DJs only as their sideline, to earn more money... I don't earn that much... We also gave away the Cherry Car to listeners as a prize in our radio program," he said.
Mo also explained that the raise, plus his other hosting gigs, just allows him to live a "comfortable life," and nothing more.
"This does not mean I'm now earning as much as what big stars like Piolo Pascual, Martin Nievera, receive. It only allows me to live a comfortable life," the DJ said.
ADVERTISEMENT - CONTINUE READING BELOW